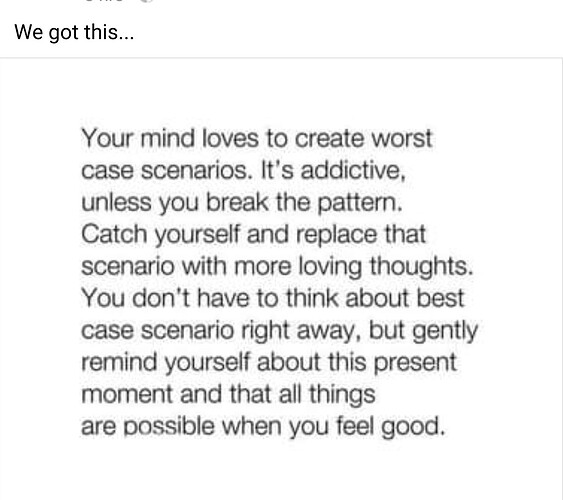 Cs: 71*

Sleep in time :

Exercise

Reading books

Reduce social media activity

Have a good rest of the day!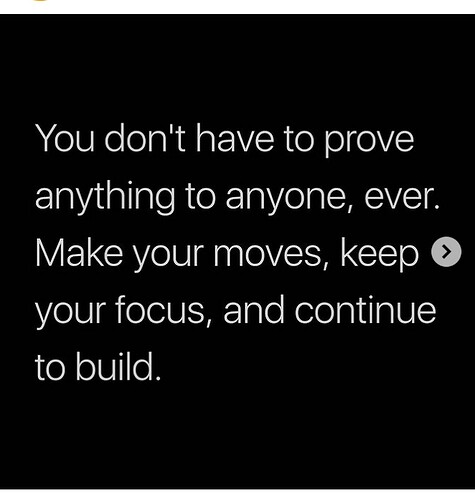 For no particular reason Wall-e is sad today

Friday starts with energetic day but ends with sad and alone feeling. anyways that's okay. It's just a test and things will turn into better

Cs: 73*


Sleep in time :


Exercise


Reading books


Reduce social media activity


sick again


Have a good rest of the day!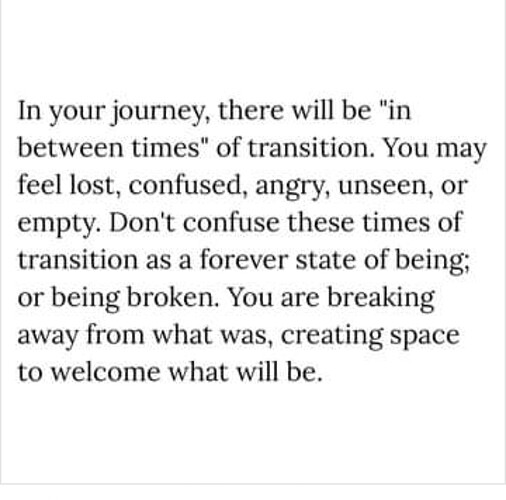 what a worst night yesterday. I cleaned my pant three times in three different time. Infact I was angry on myself as well as tired of this shit. i was fighting unconsciously by forcing myself to sleep again and again even though bad dreams keep coming up. It's been many days i never been looked back but still this is not leaving me follwong me like a shadow. One good thing, in day time i am in my control but night time sometimes like yesterday ruins my next day as well as energy. but as this quot says, i need more patience and deciplined routine. It's okay not be okay

you know. I hope you are doing great. Whoever sturggling today please don't worry keep fighting. we will overcome this soon. stay blessed!!
Cs: 83*

Sleep in time :

Exercise

Reading books

Reduce social media activity

Congratulations on 90 days king​:place_of_worship:

Thank you brother. It means a lot. I am glad you are noticing

I hope you are doing well. @shinsusenju
@Dvija @NhTbH @Adioz_aka_Adidas @Hardmode123 @MonkeyMind31 @shinsusenju @Ash_Matt @BlackMagic123 @yashnofap01 and others Thank you for believing in me. It means a lot. After multiple attempts of failure, today I have reached to 100 days without PMO. Except night fall argues significantly reduced. I hope you guys are doing well

Congrats brother

!! I m so happy for you


I hope I'll also reach to 100 days mark as soon as possible

thank you. if i can do this. you can! FYI, reaching 100 is not the goal here. Goal must be, how you can distracted yourself as well as have a life without PMO. I have seen many people relapses after 100 days as well. Even I can also fall in the same trap but yeah thing is that we need to keep in our mind this monster can only be defeated, if we know how to live with it wisely and conciously. Good Luck!!


@yashnofap01
Thanks

!!
I also have the same goal. But I m failing & failing & failing from past 2 years. This year has somewhere around 150 days to end. I m trying my best to finish this year with my best efforts and results.
Whenever I'll reach some significant days I'll surely inform you

!! Till then All the Best

Congratulations
I am so so happy for you, After all these up and downs you finally achieved your goal. This calls for a celebration. Best of luck for the all the upcoming journey. I am sure your life was much more better than the previous days.
indeed. thank you. ye to trailer tha dost. Film abhi baki he


Wow!! just woww!! Congratulations brother


thank you but sorry to inform you that I was peeking for sometimes and ultimately relapsed. Again need to start from scratch. If any one interested to be accountable parteners here please feel free to join along with me.

It's Okk !! Bounce back

I can be your journey partner

bcz I Relapsed very badly and I m also starting my journey.
thank you so much. Next 20 days is the hardest days in our life. Be careful and keep posting whenever you need a friend. We can do this


@yashnofap01
This card made my day,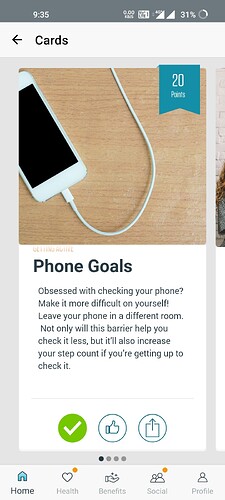 Cs: 2*

Sleep in time :

Exercise ::

Reading books

Reduce social media activity

It's okk !! But now firstly you have to focus on your triggers and weaknesses.