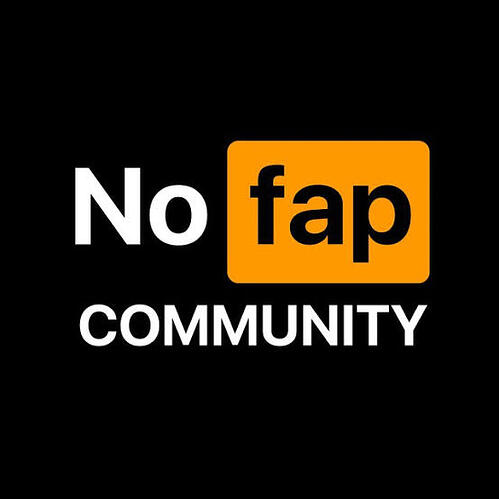 The month has arrived.


Every year thousands of people around the world participate in #NoFapSeptember, which consists of abstaining from addiction for the entire month of September.
#NoFapSeptember is over, but I'm renewing this challenge for the next few months.
It's a hardcore challenge, a whole month without PMO. Everyone is welcome, and my wish is that this forum becomes a community where we share our struggles and feelings on a daily basis.
To make things a little more interesting let's do permadeath (if a contestant fails once it's out of the challenge, hardcore as said).
Unfortunately I've been using Rewire very little, so anyone who wants to participate can put their name on the list of warriors.
The name of the warriors of this battle will be placed below:

#01: HealingSpade


#02: Purity11


#03: Yash21


#04: PowerfulNFPWarrior


#05: prothekter_aden


#06: Reaper097


#07: wick_op


#08: Leverage


#09: robertoyg


#10: Alex


#11: AlexanderDaGreat


#12: vigi


#13: M.ashraf


#14: sharmamayur387


#15: malang33


#16: ysub


#17: VK66


#18: TheBigSP


#19: VARAD


#20: Keats


#21: madhavbansal


#22: Ishant16


#23: Augustohh


#24: Mufasa99


#25: Forerunner


#26: kthesh


#27: erenyaeger


#28: BlackMagic123


#29: simba92


#30: sheamus


#31: sammeena


#32: Green_Penguin


#33: fapstronautharn


#34: Deeepp


#35: Destiny


#36: Prox


#37: onahole


#38: stayfrosty


#39: adad


#40: someBody13


#41: piyushchandak


#42: aryanuwu


#43: sakshi11


#44: hellojaani


#45: ChristianMan


#46: Boasboss


#47: jetstream98


#48: Rab_J


#49: Ruffy


#50: sunnusaju


#51: STORY_OF_A_GREAT_LOSER


#52: valiant_warrior


#53: kausik


#54: wall-e


#55: Razz


#56: Samaranjay


#57: sinful


#58: RaZat


#59: rewiredretired


#60: Yakuza


#61: Vortexkicker


#62: achiver008


#63: Midoriya-Izuku


#64: lazy_af


#65: theWolf


#66: charka


#67: Karabo


#68: pingpong1


#69: Rahul308


#70: RT2700


#71: Roger2Chauhan


#72: krutagna10


#73: Sherlock221B78


#74: Riky92


#75: Darb


#76: vedantshah005


#77: tmoe


#78: Sid2.0


#79: Desert_Rat


#80: tahmed


#81: Levi078


#82: sigma21


#83: basit3046


#84: Raina


#85: DrEnfield


#86: basit3046


#87: totto_rewire


#88: affi67


#89: roxor


#90: babi


#91: Thenofap_king


#92: Fibonaccisequence


#93: 22September2021


#94: mahmudulhasan


#95: UntiltheEnd


#96: mgates


#97: Malikasingh


#98: JAG1017


#99: Mahesh27_03


#100: reboot_king


#101: Blockerx


#102: NoNoNoNoNo123


#103: Mokshthakur


#104: Peace-Keeper


#105: User1132Kazuma


#106: Tejes


#107: Sculptor


#108: Rahul8091