I am currently facing receding hairline(age 22).
I have started watching porn when I was 16 at the time of college. After that I am experiencing remarkable receding hairline.I know Some people will not agree with me that masturbation or fapping causes hairfall but in my opinion one of biggest problem of hairfall is fapping. We are losing essential vitamins, protein and minerals while ejecting semen when we fap.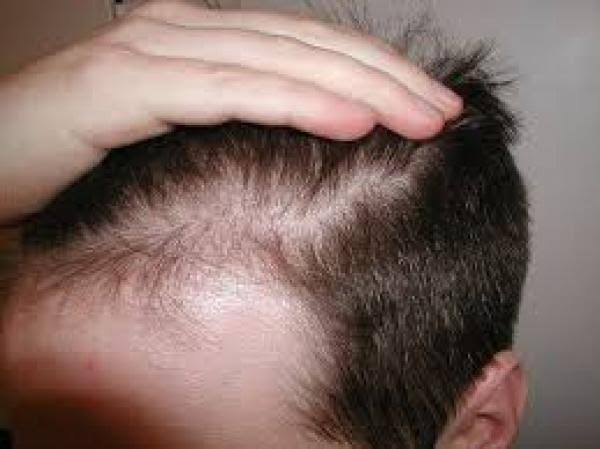 So I want to change my habits to regrow my hair. I am doing yoga and some other exercises in day and night on daily basis which are very beneficial for hair. If anyone want to join this, just put

after doing this activity in day and night.
YOU HAVE TO STRICTLY DO NOFAP FOR DOING ALL ACTIVITIES
NOFAP ( All time, improve stamina)

SIRSASANA (Only in day(morning), empty stomach,Improves blood circulation in head)

SARVANGASANA(Only in day(morning), empty stomach,Improves blood circulation in head)

BALAYAM( Day and Night, It is nail rubbing technique for improving blood circulation)

ANULOM VILOM( Day and Night, like meditation)

KAPAL BHATI(Day and Night, Improves digestion)

DETUMESCENCE THERAPY (Day and Night, Improves blood circulation in head)

AMLA POWDER WITH WATER(Day and Night, will help in hair growth)

WAKING UP AND SLEEP ON TIME( For Maintaining proper Biological clock)

SLEEP( atleast 7 hours)
Some activities are according to ayurveda, So who believe in ayurveda can do it.You can watch these exercises on YouTube. You can give time according to your preference.
Just put

after completing activities
For example:
DAY 1
1.SIRSASANA ( D✅)
2.SARVANGASANA( D✅ )
3.BALAYAM(D✅ & N✅)
4.ANULOM VILOM(D✅ & N✅)
5.KAPAL BHATI(D✅ & N✅)
6.DETUMESCENCE THERAPY( N✅)
7. NOFAP✅
8.AMLA POWDER WITH WATER(D✅ & N✅)
9. WAKING UP ON TIME✅
10.SLEEP ON TIME✅
11. 7 HOUR SLEEP✅
If you can't complete activitiy, put

in it.
YOU CAN DO ANY NUMBER OF ACTIVITY YOU LIKE. THERE IS NOT ANY RESTRICTION OF DOING ACTIVITIES YOU DON'T LIKE. YOU CAN DO ACCORDING TO YOUR PREFERENCE
Let's fight together against fapping and hairloss💪
Please feel free to join with me in this. I am taking 120 days challenge for me.
Note : I am doing morning activities in night if can't complete in that particular morning because I believe that It is making me confident