"Fitness Challenge X21XFebruary"

1. @mr.change


2. @Samaranjay + 21 points


3. @GOVIND-19 + 13.5


4. @josebr


5. @The_wild_perception + 7


6. @Angryvolcan + 20 points


7. @Nick9 + 21 points


8. @AmanJain


9. @Fizuli + 15 points


10. @anon65589122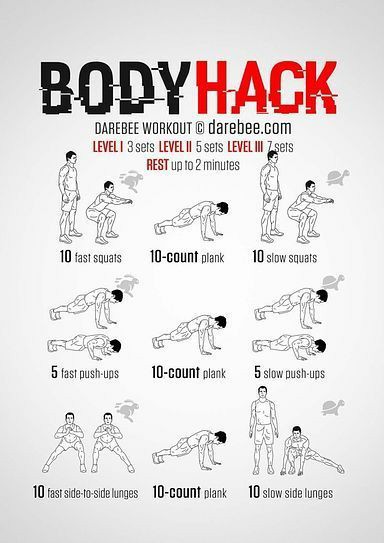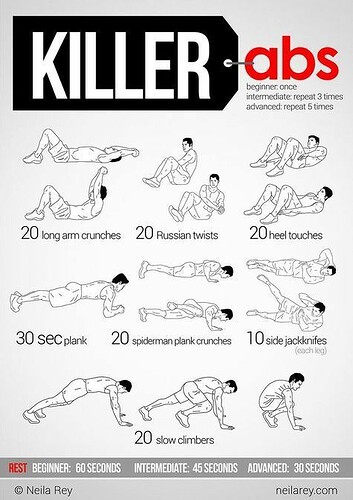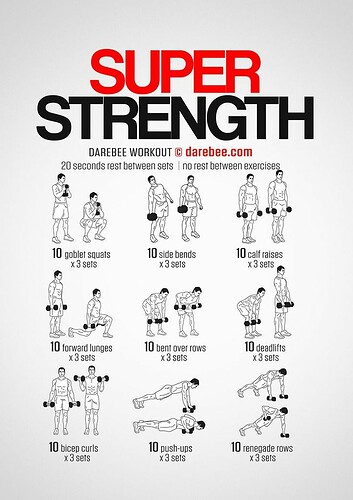 EXAMPLE
You'll pick one of any of these post and Exercise. After completing the workout, you'll check in with the group to let them know that your workout is complete. For every workout completed you get a point +1. You pass the monthly challenge if you get a minimum of +16 points. Anything less than 16 points is a Fail.
Also, if you noticed, some workout post have levels. A person has the option to start on level one for 1, 2 or 3.
If you complete your workout on Level 1 then you only get +1 point. Level 2 is +1.5 points. Level 3 is 2 points. WHOEVER HAS THE MOST POINTS WINS.
If a workout post doesn't have levels but sets, 1 Set of every exercise = 1 point, 2 Sets = 1.5 points, 3 Sets = 2 points
Beginner level = 1 point, Intermediate = 1.5 points, ADVANCED = 2 points.
*Be sure to pick and post what you're doing so you can get credit.
The GOAL is to aquire a Brand New Body. A NEW Mind needs a New Body to reside in. Endorphins is better than dopamine.
So we're doing Cardio + Muscle Building
DIET!!!
Cut back on the sugar and salt. More Vegetables and Fruit to our diet. Protein bars and shakes are allowed. Our diet will consist of 80% Healthy foods.
We're going to Report what we consume. A healthy breakfast, lunch, snack or dinner will be +1 point. Drinking water and Zero Sugar energy Drinks will count as a +1 point.
EXERCISE IS POINTLESS WITHOUT A HEALTHY DIET. A HEALTHY MIND NEEDS A HEALTHY BODY. WE LOST A LOT OF TESTOSTERONE DUE TO PMO. BUT, WITH THIS CHALLENGE WE WILL GAIN IT BACK AND PLUS MORE.
IF YOU ALREADY WORKOUT OR YOU'RE INVOLVED IN A SPORT PLEASE JOIN US!
ANY SPORT = 2 POINTS. IF YOU ALREADY HAVE A PERSONAL WORKOUT PLAN, YOU AUTOMATICALLY GET 1.5 POINTS.
*Go to www.darebee.com for more workout options!
*Since we're halfway through the month of February, the Goal is to abtain 30 points minimum.