A hindi topic for time pass…
Useless talks here…(not pornographic)
Time pass…
2022
Lets go
Yeah bro! You have correctly created the topic name "Babuji dheere chalna, pyaar me jara sambhalna".
I will narrate to you my dheere chalna story (which still date I can't understand was love or something else).
It was nearly 4 years back, I was then in school. There was this girl out, lets name her 'Rinki' (Rinkiya ke papa is a legit song

so from there).
So I wasn't interested in that girl at first. I didn't even intend to as she was my best friend's gf. I kept as much distance I could from their relationship. But after their breakup, she started to converse with me or better to say irritate me with her melodramas.

So, one day I decided to put an end to our conversation as I didn't feel it right, I was loyal to my best friend. But couldn't end at at last as she started crying and all. So, I was just left out with one way- talking less to her.
After that, I got separated with my best friend due to his egoist nature.
Now, we both had common enemies (not actually enemy but a person whom we both dont want in life any more) - my best friend. So…I and Rinki started bitching about my best friend. Then that got gradually to late night chats and then…ahh!! You understand… Pyar Ho gaya. I confessed about it to her. But she said "Lets keep this till friendship only".
I was kind of heartbroken but was determined to win over her. And within a period of six months, I became so close to her that she started sending me hundreds of pictures of her, talking to me just like any gf would do to her bf (not mentioning the things as it can be considered Trigger content).
After 6 months I was confirm that she too has got feelings for me so I again confessed to her and surprisingly the reply was same again "Lets keep this till friendship only".
I was totally mad this time as I had started loving her and she is also replying and doing all activities in positive but disagreeing to name our relationship. She was all playing up with my emotions. I started to talk to her less and gradually not talking. But she didn't even care to text me even once.
And…it ended. She forgot me like I didn't even exist. After that an year later or so, I by mistake dialled her up. She picked up and we did talk for 15-20 mins. She is doing well in her life…has got a boyfriend. I didn't mind but then she spoke this which made me spit on myself that why the hell I ever loved her
Can I still be yours? Dont worry my bf wont know ever. Our matter will remain secret.
Then onwards it has been a long time, I haven't spoke to her and dont intend to ever face her. Though still I get stopped on her dp for a minute or so but not because of her beauty or something like that. Its simply because its astounding that how someone enters with life, plays with it as much as possible and even vanishes like nothing happened.




Wish no one ever meets such girls in life.
(Ye husn pari, ye jane jahaan, saundarya saboon Nirmaa)
This line from this song is best for your story
Bade Dhoke hai,Bade Dhoke hai Iss Pyaar me..
My love story is still going…
She knows I love her…
But she fears that I will tell my friends and then boys are boys…you know they will make fun of us…and she is not sure how I will react…
Story on my side is different…
I know she loves me too…
But not surely…and I am currently focusing on my goals…free of distraction…so I can't say either.
But we are becoming friends and I know she is using me on a friendly basis like doing project work, etc…in such an extent that I am using the word "using".but I am trapped…and I have no problems helping her…
These bitches ain't loyal





I liked your song suggestion. Yaa, continue whatever you love. But do take a lesson from my story.
It shouldn't be like that you go on investing every damn emotion of yours and she later nullifies your existence also. Be careful.
Other than that…
Pighalna nahi hai!
That's why they are bitches



Loyalty is in them as much alphabet C is present in Love.
I came here due to this interesting title


guys you're doing really great job

I have so much stress today but after reading these conversations I forgot everything




True " Babuji Dheere chalna pyar me jara sambhalna




@17ripu.jhala Common bro…akele akele maje???



Let us know your story also if u have some kind of.
#ApnaTimeAayega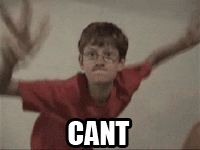 You guys are having an interesting convo.
Sadly I don't have such love story . Anyway
#pighalna_nhi_h
everything is going nicely here…
Pighalna nhi hai
Idhar se bye aur aur udhar se hi
Unke wo wafayeein aye Haye !
Are Babuji pyar me sambhalna tha shyad gir gye sbhi dekhe



Babuji jara dheere chlo bijli giri haan bijli giri, this song was playing in my mind after i read babuji dheere chalna. Such a melodious thread lol


.
#pyaar_me_mat_padna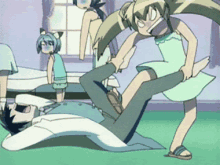 Babuji dheere chalna,pyaar me nhi fisalna
Giri giri giri giri…bijli giriii