Yooo very nice brother…




Wish you best. Subscribed and watching you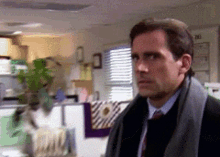 As mentioned earlier , I had a lot of problems uploading videos on YouTube. At last from the blessings from God , Uploaded 2nd Video. About 5 videos was made before this but was all in vain.
With the Blessings from God , as I have no problems uploading videos from now on , I will be uploading videos frequently from this moment onwards.
This 2nd video is almost 17 minutes long. I made this a bit shorter than expected to check whether there is any problem with uploading
The quality of audio is terrible. I know it. Because I am recording this through laptop. Sorry I am not trying to improve the audio quality. Because I want to make this uploading process less time consuming as possible.
I am doing this for accountability purpose , Not for likes , subscribers and comments. Hope you guys understand
You can improve bro, lots of improvement needs to be made, let's say if you were talking in an interview, I would say you need to speak a bit louder and clearer.
By speaking like this if you were in an interview, they would think you lack confidence, so by speaking clearly and louder I think you are going to improve.



There is a reason why I don't speak loudly. My parents don't know this new decision. They are downstairs and I am doing all these stuffs upstairs. I don't want them to know I am recording video. I am sure they wont allow me
Accountability for my studies is my primary reason for my decision. But I will try to make my words clear as possible
Tell them you are practicing for presentation. They need to understand and support you
Was it raining in the background??
Also I forgot to tell you, you are off to a great start.



Looks like a good idea to me. Will try my level best to apply that. Thanks for the idea
Yes its raining here heavily
My yoga mat is same as you, blue one. Do wash it from time to time though. Just apply some water with detergent and clean with a cloth.
One thing I noticed here that you are doing whole session in Vajrasana (legs bend position).
If you feel comfortable with it for this long time then it's nice but actually meditation should be in completely relaxed position, simple squatting along with back support to keep the back straight works best for me.
If I do that in vajrasana half my focus would go in thinking about how uncomfortable I feel

, especially after some time.
I used to do it without back support but then some of my focus and energy would go in keeping the back straight. So I shifted to doing it with back support and my meditation sessions are more focused now.
Do what works best for you.
My yoga mat wears off when water is applied even if applied gently
Initially I had problems with Vajrasana pose but now its ok for me
Oh is it so? I thought it was the same as me. Mine had an instruction manual on how to clean it.
Good to see you making progress, keep it up.