Same bro btw how to get this code im new here and idk what is going on here
MMM |–> DAY →


| CHECK IN

| CURRENT STREAK :


You need the rewire companion mobile app to have a sharing code. You can generate your own sharing code in the app in your companion page in the bottom right 3 dots menu.
Hope this makes it clear!
MMM day 27 checking in guys
Sup, guys. I'm back. I downloaded the app again, Looks like the system remembers everything, so I didn't have to set up the things again.
I won't be as active as I used to be. I just want to be held accountable.
I don't remember when was the last time I fapped, so I set my timer as of 00:00 today and let it count my journey from that moment.
Keep up the good work.
What are you doing here if you don't even remember when was the last time you fapped?



Are you kidding us, or yourself?


Oh I wish I wouldn't remember when was the last time, but I'm sure as hell I wouldn't come near this place if that would be the case.

Day 27 check in 27/5/2023

Day 5
Haven't checked in a while had 2 relapses while missing thos check ins. Today is the day I graduate about to go in it starts at 730 I'm excited. I thank God for giving me this day. I'll I did was put in the work. He did everything else for me



MMM |–> DAY →


| CHECK IN

| CURRENT STREAK :


my friends relapse, I will be restarting the streek I will never give up with faith in God.
Day 0😔
HONOR UNTIL THE END


Your point is absolutely reasonable.
I just feel down from time to time and I had some titanic urges recently. My last urge lasted for about a week.
From time to time I need to share some s#!t.
Although I'm not a huge fan of day counting, I decided to download the app again, just to make sure that some eyes look at me, thus making sure that I won't get off tracks.
My strategy is to open the app as rarely as possible. I'll be using this forum from my laptop.
You can do it, bro!
Falling is part of the progress. Falling doesn't mean you start from plain zero, Don't beat yourself up. Allow yourself to be imperfect and susceptible to flaws. Once you understand your imperfections, you will become stronger.
thank you friend, let's go.
I totally understand you. I was on a bad route in the past 2 months. I had a lot of stress in work and with the university. I'm finishing my studies in 3 weeks, had to finish my thesis while a lot of project and audit is going on in work. So I lost my track with nofap. I barely feel conscious about myself, it's like life is just being sucked out of my mind. So I want to get back on track and the rewire community used to be a good place for that, that is why I just got back, like you.
I also agree the counting days is not a good way. Maybe helpful at the beginning, but I believe that real freedom doesn't require to be counted in any way.
So good luck and all the best brother!

Day 172 check in at 28/5/2023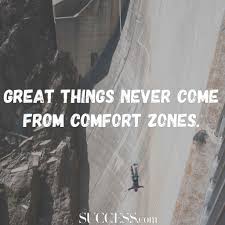 Day 28 check in 28/5/2023

MMM |–> DAY →


| CHECK IN

| CURRENT STREAK :


I noticed that from last couple of days i have been relapsing so now its 90 day transform challenge for me
90 days zen mode on