**.**🇩 🇮 🇸 🇨 🇮 🇵 🇱 🇮 🇳 🇪 :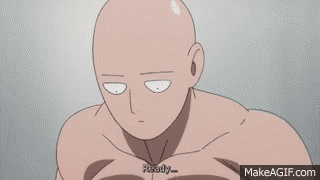 𝐀 𝐏𝐄𝐒𝐒𝐈𝐌𝐈𝐒𝐓 𝐒𝐄𝐄𝐒 𝐓𝐇𝐄 𝐃𝐈𝐅𝐅𝐈𝐂𝐔𝐋𝐓𝐘 𝐈𝐍 𝐄𝐕𝐄𝐑𝐘 𝐎𝐏𝐏𝐎𝐑𝐓𝐔𝐍𝐈𝐓𝐘; 𝐀𝐍 𝐎𝐏𝐓𝐈𝐌𝐈𝐒𝐓 𝐒𝐄𝐄𝐒 𝐓𝐇𝐄 𝐎𝐏𝐏𝐎𝐑𝐓𝐔𝐍𝐈𝐓𝐘 𝐈𝐍 𝐄𝐕𝐄𝐑𝐘 𝐃𝐈𝐅𝐅𝐈𝐂𝐔𝐋𝐓𝐘
𝐈 𝐂𝐀𝐍 𝐍𝐄𝐕𝐄𝐑 𝐂𝐑𝐎𝐒𝐒 𝐓𝐇𝐄 𝐎𝐂𝐄𝐀𝐍 𝐔𝐍𝐓𝐈𝐋 𝐈 𝐇𝐀𝐕𝐄 𝐓𝐇𝐄 𝐂𝐎𝐔𝐑𝐀𝐆𝐄 𝐓𝐎 𝐋𝐎𝐒𝐄 𝐒𝐈𝐆𝐇𝐓 𝐎𝐅 𝐓𝐇𝐄 𝐒𝐇𝐎𝐑𝐄
𝐓𝐇𝐄𝐘 𝐓𝐇𝐈𝐍𝐊 𝐈'𝐌 𝐈𝐍𝐒𝐄𝐂𝐔𝐑𝐄 𝐀𝐁𝐎𝐔𝐓 𝐌𝐘 𝐏𝐀𝐑𝐓𝐒. 𝐓𝐇𝐄𝐘 𝐖𝐀𝐍𝐓 𝐌𝐄 𝐓𝐎 𝐅𝐄𝐄𝐋 𝐈𝐍𝐒𝐄𝐂𝐔𝐑𝐄, 𝐔𝐍𝐑𝐄𝐀𝐃𝐘 𝐓𝐎 𝐃𝐎 𝐖𝐇𝐀𝐓 𝐈 𝐖𝐈𝐒𝐇 𝐓𝐎 𝐃𝐎,𝐓𝐇𝐄𝐘 𝐖𝐀𝐍𝐓 𝐌𝐄 𝐂𝐇𝐀𝐈𝐍𝐄𝐃 𝐈𝐍 𝐓𝐇𝐀𝐓 𝐇𝐀𝐁𝐈𝐓 𝐖𝐈𝐓𝐇 𝐂𝐇𝐀𝐈𝐍𝐒 𝐌𝐀𝐃𝐄 𝐎𝐅 𝐏𝐎𝐑𝐍𝐎𝐆𝐑𝐀𝐏𝐇𝐘. 𝐀𝐍𝐃 𝐈𝐓'𝐒 𝐔𝐏 𝐓𝐎 𝐌𝐄 𝐓𝐎 𝐃𝐄𝐂𝐈𝐃𝐄, 𝐖𝐇𝐄𝐓𝐇𝐄𝐑 𝐓𝐎 𝐁𝐄 𝐀 𝐊𝐈𝐍𝐆 𝐎𝐑 𝐀 𝐒𝐋𝐀𝐕𝐄 𝐎𝐅 𝐒𝐔𝐂𝐇 𝐀 𝐃𝐄𝐒𝐈𝐑𝐄
P, M, and O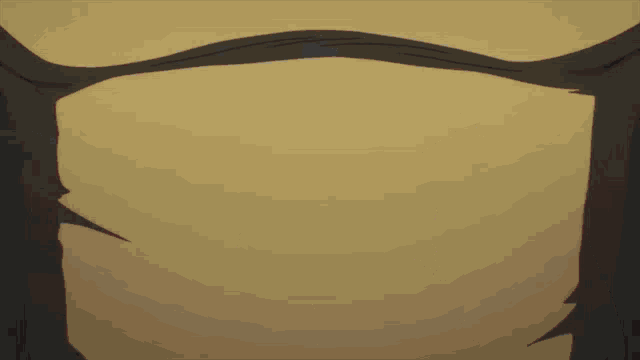 𝐓𝐇𝐄 𝐏𝐀𝐒𝐓 𝐈𝐒 𝐀 𝐇𝐈𝐒𝐓𝐎𝐑𝐘, 𝐓𝐇𝐄 𝐅𝐔𝐓𝐔𝐑𝐄 𝐈𝐒 𝐀 𝐌𝐘𝐒𝐓𝐄𝐑𝐘, 𝐀𝐍𝐃 𝐓𝐎𝐃𝐀𝐘 𝐈𝐒 𝐀 𝐆𝐈𝐅𝐓, 𝐓𝐇𝐀𝐓'𝐒 𝐖𝐇𝐘 𝐓𝐇𝐄𝐘 𝐂𝐀𝐋𝐋 𝐈𝐓 𝐏𝐑𝐄𝐒𝐄𝐍𝐓
𝐈 𝐂𝐀𝐍'𝐓 𝐂𝐇𝐀𝐍𝐆𝐄 𝐓𝐇𝐄 𝐏𝐀𝐒𝐓 𝐁𝐔𝐓 𝐈𝐓 𝐂𝐀𝐍 𝐂𝐇𝐀𝐍𝐆𝐄 𝐌𝐄.
𝐈 𝐂𝐀𝐍'𝐓 𝐒𝐄𝐄 𝐌𝐘 𝐅𝐔𝐓𝐔𝐑𝐄 𝐁𝐔𝐓 𝐈𝐓 𝐂𝐀𝐍 𝐒𝐄𝐄 𝐖𝐇𝐄𝐑𝐄 𝐈'𝐌 𝐀𝐑𝐄 𝐆𝐎𝐈𝐍𝐆.
𝐈 𝐂𝐀𝐍 𝐂𝐇𝐀𝐍𝐆𝐄 𝐌𝐘 𝐅𝐔𝐓𝐔𝐑𝐄 𝐁𝐘 𝐓𝐇𝐄 𝐀𝐂𝐓𝐈𝐎𝐍 𝐓𝐇𝐀𝐓 𝐈 𝐌𝐀𝐊𝐄 𝐓𝐎𝐃𝐀𝐘. 𝐄𝐕𝐄𝐍 𝐈𝐅 𝐈𝐓'𝐒 𝐍𝐈𝐆𝐇𝐓 𝐓𝐈𝐌𝐄, 𝐀 𝐒𝐈𝐌𝐏𝐋𝐄 𝐃𝐄𝐂𝐈𝐒𝐈𝐎𝐍 𝐂𝐎𝐔𝐋𝐃 𝐂𝐇𝐀𝐍𝐆𝐄 𝐌𝐘 𝐖𝐇𝐎𝐋𝐄 𝐋𝐈𝐅𝐄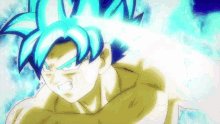 𝗪𝗘𝗔𝗞 𝗣𝗘𝗥𝗦𝗢𝗡: 𝗜𝗧'𝗦 𝗣𝗢𝗦𝗦𝗜𝗕𝗟𝗘 𝗕𝗨𝗧 𝗜𝗧'𝗦 𝗗𝗜𝗙𝗙𝗜𝗖𝗨𝗟𝗧.
𝗦𝗧𝗥𝗢𝗡𝗚 𝗣𝗘𝗥𝗦𝗢𝗡: 𝗜𝗧'𝗦 𝗗𝗜𝗙𝗙𝗜𝗖𝗨𝗟𝗧 𝗕𝗨𝗧 𝗜𝗧'𝗦 𝗣𝗢𝗦𝗦𝗜𝗕𝗟𝗘.
𝗪𝗘𝗔𝗞 𝗣𝗘𝗥𝗦𝗢𝗡: 𝗦𝗘𝗘 𝗧𝗛𝗘 𝗣𝗔𝗜𝗡.
𝗦𝗧𝗥𝗢𝗡𝗚 𝗣𝗘𝗥𝗦𝗢𝗡: 𝗦𝗘𝗘 𝗧𝗛𝗘 𝗚𝗔𝗜𝗡.
𝗪𝗘𝗔𝗞 𝗣𝗘𝗥𝗦𝗢𝗡: 𝗦𝗘𝗘 𝗣𝗥𝗢𝗕𝗟𝗘𝗠𝗦
𝗦𝗧𝗥𝗢𝗡𝗚 𝗣𝗘𝗥𝗦𝗢𝗡: 𝗦𝗘𝗘 𝗣𝗢𝗦𝗦𝗜𝗕𝗜𝗟𝗜𝗧𝗜𝗘𝗦.
𝗪𝗘𝗔𝗞 𝗣𝗘𝗥𝗦𝗢𝗡: 𝗟𝗘𝗧 𝗜𝗧 𝗛𝗔𝗣𝗣𝗘𝗡.
𝗦𝗧𝗥𝗢𝗡𝗚 𝗣𝗘𝗥𝗦𝗢𝗡: 𝗠𝗔𝗞𝗘 𝗜𝗧 𝗛𝗔𝗣𝗣𝗘𝗡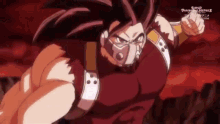 I have chosen greatness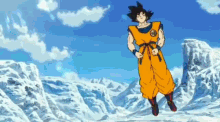 𝐌𝐘 𝐑𝐔𝐋𝐄𝐒 & 𝐏𝐑𝐎𝐆𝐑𝐄𝐒𝐒:
| 𝗗𝗔𝗬 | 100% 𝗛𝗔𝗕𝗜𝗧𝗦 𝗗𝗔𝗧𝗘𝗦 | 𝗚𝗢𝗔𝗟 |
| --- | --- | --- |
| 1 day | 11 | 15 days |
Rule Number 1: Never do PMO again
Rule Number 2: Never Edge or watch a single pic of P
Rule Number 3: All good habits must be done and No bad habit must be done
Rule Number 4: Never, ever, Lose Consistency and Discipline
Rule Number 5: Always Remember that you will thank yourself in the future for this decision
𝐌𝐘 𝐃𝐈𝐒𝐂𝐈𝐏𝐋𝐈𝐍𝐄𝐃 𝐇𝐀𝐁𝐈𝐓𝐒
1_ Nofap
2_ No single edge
3_ No small pics of P
4_ Sleep at a fixed time
5_ Sleeping Enough
6_ Waking up early
7_ Eating carbohydrates
8_ No junk food
9_ Daily affirmations
10_ Daily Visualisation
11_ Daily Gratitude
12_ Brushing my hair
13_ Started Learning Japanese
14_ Drinking lots of water
15_ Warming up 10 minutes
16_ Pushups
17_ Situps
18_ Squats
19_ Kilometers Run
20_ Situps
21_ No AC
22_ Meditation
23_ Prayer
24_ Education
25_ Cold shower
26_ Cell - phone Detox
27_ Playing 1 hour piano
28_ Cleaning my room
29_ Family time
30_ Daily diary
31_ Brushing teeth 3 times a day
32_ Perfume 3 times a day
33_ Preparing for tomorrow
34_ Helping at least 10 persons
35_ Smiling to loved ones
36_ Learned Python
37_ Composing music
38_ Watching Only Productive, scientific, or astronomical videos on YouTube
39_ Never Lie
40_ Staying Always happy and satisfied from my day.
Achievements:
10 days
September 11th