Avoidance Techniques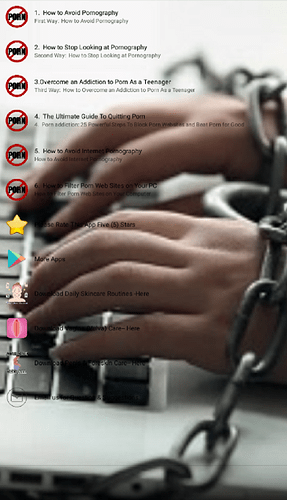 Delete your porn folder, delete your porn links.
Install a porn blocker (no more looking at s**y pics).
No edging, period. Touch yourself only when cleaning your body or urinating (see squeeze ball above).
Stay in public places.
Stay off the computer or phone except for a dedicated task like banking, work, school work, email, texting, checking nofap, checking the news, etc. and then log out.
If you are surging stay off the computer or phone completely.
Do not mindlessly surf the web because you will eventually click on a trigger.
Wear thick pants with a belt.
Go to bed only when you are about to sleep.
Get out of bed immediately after waking.
Beer, wine, liquor and pot: avoid these until you have solid control of your fappy impulses.