There is some information about me

Sharing code - 2wrhba
Current streak - 0 days
Highest streak - 40 days
Age - 24
Gender - M
Location -

Why I want to create a group:
I have some very dearest companions here but obviously…we do not know each other…but still It is like an another family here.
The thing is… I am not going well in no PMO journey and want some new kind of motivation… also some of my brothers not doing well just like me… so I think… it time to FIGHT BACK TOGETHER… we can use this trust…we have build here.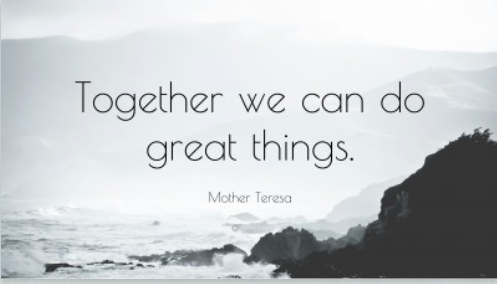 INFORMATION ABOUT THIS THREAD:
First thing is…this group is not for them who are already doing good in their NoFap journey, but ofcourse they can motivate others, tell here their struggle with urges and so on… etc.

In scoreboard/Accountability Family list (second post), write a date when you have relapsed(or a nearest date to it) and invite your companions who also on day 0 at that date(or the nearest date to that particular date).

That particular date(MAIN DATE) will be used to represent a Family of companions who have relapsed on that date or any nearest date to it.

Nearest date companions who can join a Family must have their nearest date:
Nearest date = Main Date or (Main date +1 day) or (Main date - 1 day)
A family can have at most 5 members

Every one in group has to enter his details like this in scoreboard
neo_150 (2wrhba), R.D: date/month/year.
At the time of entry… Introduce yourself to your family… this will help to develop a bonding and feeling of accountability.

Report to your accountability family(once in a week atleast or daily if you want)… or you can just promise to your family that you are not going to relapse today…or any such thing like that…motivating them… spread idea of unity and we can do it together… and so on.

Anyone who want to join and become a part of that family then just add your name under the main date at which you relapsed last time(or nearest to it).

If anyone relapse then add your new relapse date after the previous one. This shows how are you doing as compared to others in your family, also if you relapse again and again then obviously no one will trust you in your family.

Every family have to make a group in personal messages to where everyone can discuss problems and solutions, make promises to other family members… etc to build accountability

ONLY JOIN IF YOU REALLY RESPECT OTHERS AND FEEL THE SAME ACCOUNTABILITY TO OTHERS IN YOUR ACCOUNTABILITY FAMILY/TEAM AS THEY FEEL FOR YOU

To increase trust, bonding and feeling…just like a family…you should talk to each other in personal messages like…share your life goals, problems, discuss with them etc.
NoFapForever
---
---
ADMINS: @neo_150 @strongwillpower
Only admins are allowed to change/edit/add rules here.