Brothers, welcome to my brotherhood, a place to everyone who wants to be free and seeks glory. In the name of the Father, the Son and the Holy Spirit I invite you to my challenge. Read below and Deus Vult!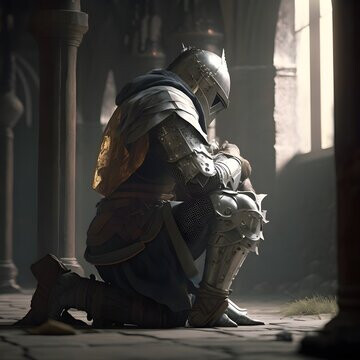 In this challenge you will be part of ancient templar crusaders to try to beat the enemy of the story, the traitor and prince of the madness we are living. THE KING IN YELLOW. The objective is get over the addiction and write your own story in this world. Whatever you did in the day can be transformed here in something epic for all of us. We are going to write a big story where everyone will be soldiers and knights to look for the glory. Follow your heart and follow God. Destroy the daughter of the evil, destroy the Lust, SLAIN THE FALSE KING AND RESTORE THE KINGDOM FOR THE GLORY OF THE LORD. THAT IS WHAT IT IS TOLD IN THIS SACRED, DIVINE AND RIGHT RULE.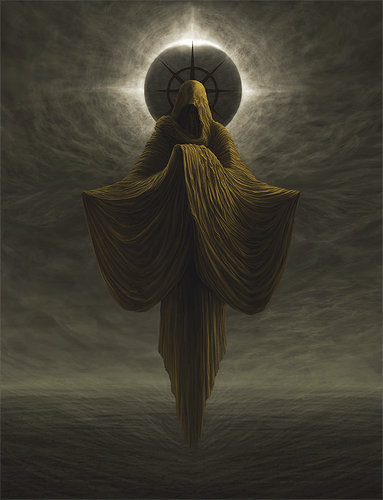 I saw darkness, and darkness' eyes watched mines. Then I lifted my chin to skies and with my rosary in hand, sacred and clean, I heard a voice from the cosmos whispered my ear. Then my destiny was clear. I told my nightmares that it's over, then I left the dream, cleaned the armor and went to the nearest field. I said to the heavens: "This will be the place of my holy brotherhood, and the place of nonstop lament for the freedom". Χουάν Λουίς. The Elder Brother.
Objectives and medals
Reach 32 days, You have restored the part of the soul you had lost.
Reach 224 days, You have reached the Empireo and now you are ready for the final battle.
Reach 992 days, YOU HAVE MURDERED THE KING IN YELLOW
Reach 1000 days, YOU ARE THE LEADER OF THE NEW KINGDOM.
The Objectives are IN COMMON So the first person that will reach that part of the story also will be the person that changes the story to a new point, and the rest of the people will follow the new part to advance. REMEMBER CHECK IN AND RESET HERE LIKE YOUR FIRST DAY. So you will start from 0 , but you always can show how is your real streak.
ACTUAL MEMBERS
Χουίαν Λουίς, The Resurrected Brother 10 days
Jason, The Archdeacon