All the best man. Do your best.
Idk why you are pissed at me .
But now I can say "twinkle twinkle n̶o̶f̶a̶p little star ".

Crack it bro, all the best! Slayy it!
I am equally sus as Binocular is. Damn

Check it now



! If i will vote pingpong or blackmagic then 3 guys will have same percentage

.
I voted for binocular , you safe now

Well look again, clearly.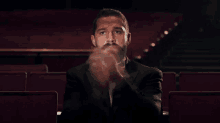 Ah damn I didn't even vote till now


Hmmm…
Damn. Winning by big margin now

.
How am I sus btw. Everything is open in my diary

Ok I think it's about time that I ask
What does sus mean?


Suspicious ‎ ‎ ‎ ‎ ‎ ‎ ‎ ‎ ‎ ‎ ‎ ‎ ‎ ‎ ‎ ‎ ‎ ‎ ‎ ‎ ‎
Oh so it's something negative


Damn @Samaranjay is bad

Lol






you asked too soon


At least I did the 3700th reply