Uh. yea my pleasure. Thank you

Many many congratulations to you brother





Thank you brother. I hope you are congratulating me for the offer letter from L&T. Currently, I am not focusing more on the streak because that way I'll ruin and give my mind more rewards which is not required. my next target is

days. I hope you're back. I am waiting for you to challenge me. I would like to see yourself defeating with the monster inside you. I am listening to you and your story…
Yes bro ofcourse I am congratulating you for your job. Sorry I didn't mentioned . And you are right. Don't focus much on streak. Just keep moving on having higher goals in life to achieve and you won't know how days will pass. I'll surely update about my story soon


20022021:
I am desperate to achieve something which my mind imagines and dreams. But I fail in the end. That looser and mediocrity feeling. I hope you already know. Often I question myself, get a response, and sleeps by imagining that will come true. The next day life goes as usual without having a single thought of the dream (No time to execute yesterday's plan). This continues for years. Now I see 'why' those are unfulfilled. There is a firm line in everything we do or dream in our life. You name it as a comfortable zone or hard work or anything which is beyond your potential. Until you cross nothing is easy. Even scary, if you fail multiple times. For instance, my potential level is 100 then often I end at 80/90/sometimes 95, and then to the beginning. Again from scratch, I motivate myself and go to the same level (approx) and this cycle in the loop by looking back and future. Here looking back means giving external pleasure to my mind(PMO) and convincing me that I do not deserve it.
Hold on… Are not you bored by reading this?
I am not sure about you but I can confidently say, I am already


Well, something good happened. I am watching my mind and behavior for the last 77 days. Sometimes it's losing interest in everything and other time everything is achievable. Social media and watching movies giving me the highest level of stimulates to my brain currently. I still need to figure out a way out of it slowly… Thank you people over here who constantly uplifts.
Cs: 77
Urges: Low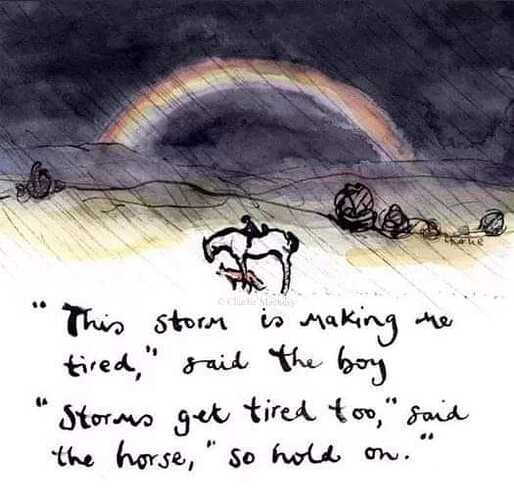 Keep moving forward my brother



Thank you. I'll…

03/03/2021: 5:30am
The NightFall which I could not stop dreaming in the mid of the sleep. Last time(1month back) subconscious mind tickled but I could able to stop while dreaming but today when I am not fully aware, a small amount of liquid already leaked. I stopped there but I am feeling a little sad now for unable to control. I won't consider it as a relapse because of a state where my mind won't be in my full control of my thoughts. But certainly, I'll blame myself for giving freedom to my mind in day-to-day activities. punishment must be given after I wakeup. Freedom must be restricted over the usage of social media and phone. Sorry but not sorry. lemi sleep.
Cs: 88
Urges: Medium
06/03/2021: 9PM
Nothing much to update. Busy in as usual life. Incase if you're curious in my last post, I was thinking of giving punishment. Well I didn't give anything except a rule 'facebook' and 'instagaram' only allowed once in weekends.


Below quat made my day,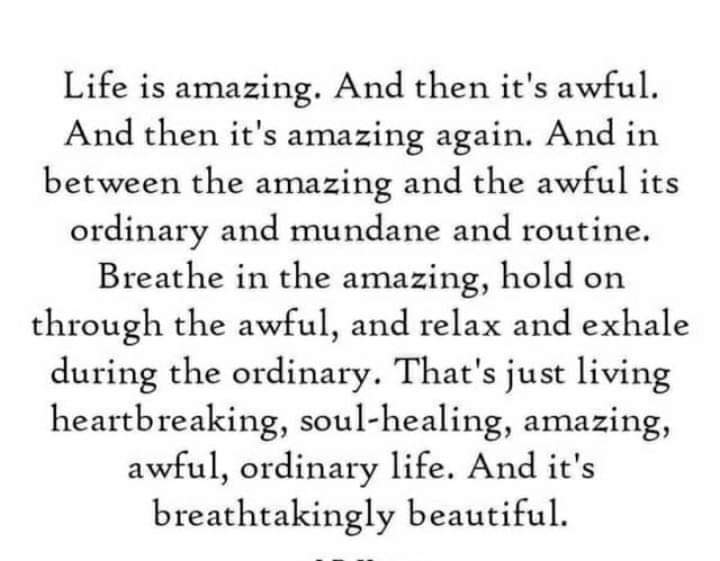 Cs:91
Urges: Low
15/03/2021: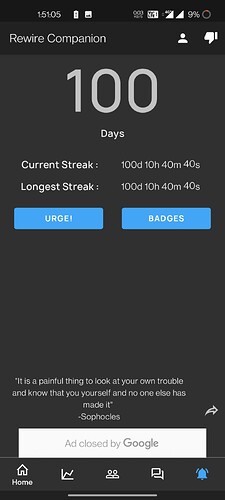 So here I am standing still by completing my first checkpoint. I am happy that I could made it. Now there requires lot of improvement and decipline to my lifestyle. Till today, I was living a life with the shadow of porn* but not anymore.(Even sometimes used to think if i force to do something this monster inside me going to ruin) First checkpoint will give me a lot of confidence and boost to mindset as well as my life style. 18+ yrs of the unknown monster inside me will soon gona be dissolved. It's not the end. This is just a trailer my friend. Picture is yet to see. ( In Hindi language, Picture abhi baki he mere dost)
Thank you everyone for the support.
Congrats congrats dude.


We dont need pmo.
Congratulations bro.


You deserved it. Now, you have no reason to stop anymore.
I agree with you @nofapstar123 Thank you for supporting as always

@PrDr Thank you brother. I won't stop.

Today, I am serious than before and tons of plans to accomplish. I can't be hurry to achieving discipline in my life. The word 'discipline' means not a set pattern rather handling tasks and things around me in a disciplined manner. After struggling a lot I could finally get offer letters from multiple companies (A total of 8 including product-based and service-based companies ) You might be wondering, 'Are you kidding me now ?'
Well Nope

Even earlier in my post, I mentioned that I got an offer from L&T technologies. But today, I am saying 'no' to them

This how life has taught me so far. The whole day I was struggling to say 'NO' But finally, I could say 'NO' confidently to one. I need to start telling 'NO'
Well my friend, my stories apart. Let's get started
For the next few days(6Days), I will try to update my journey so that I can evaluate whether I am progressing or just again unrealistic plans.
1.Meditation
2.Clean my room
3.Read English Vocabs(20 words per day for next 7 days)
4.Read a self-help book
5.Exercise( Morning/Evening 30 min)
6.Learn Kannada (11/21)
7.Learn Telugu Digits
8.Sleep 7hours
9.No to Social media usages for chatting/scrolling/connecting with friends (FB/Insta/WhatsApp) Anything urgent work to communicate someone then allowed to use. But again not allowed to chat long stories. if more than 5 min. Call the person and let him or her know you are not interested in chatting.
10.Watch-out while speaking. (Minimal number of words should be used to convey the message.
11.Not allowed to get angry at any point of time.
Okay Let see for another 7 days. Good Night. No use of phone or laptop.
Congratulations brother. Appreciate your dedication and commitment throughout this journey. Also remember this is just the beginning. Never look back. Just keep going forward. We all are together in this!
@Tagore Thank you so much. You are one of the greatest motivator during this journey. Thanks again for the kind words and support. I won't look back

Congratulations brother for your 100 days streak. Keep moving ahead. God bless you.