Damn bro

,after i looked carefully then i saw it was a fish too​:joy:.
Lucky, but most of the teachers love their method , and if you try your formula they will be like "Ye dekhiye Aryabhatta khaandaan ke waaris "

.
Bruh, you didn't know that? Then why did you tag two cats

Cause i thought he is flushing cats

.
Catvengers Assemble.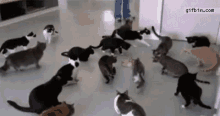 I thought you did because cats eat fish

I love Saitama
Mother of 20 letters
Day 0 goku is more shredded than I am

Only if Tony was black











Onichan!
…
…
We should leave our Onichan personality forever

.
Onichan means big brother bro
Oh . I thought it's a name like Shinchan. Got it now Onichan Samaranjay.
Btw now that meme is funnier

.