hello brothers ,don't forget to update the scoreboard… remember this…because we will count the total at the last of the month…you all are beast

Oct 2 (9 hours)
KEEP PUSHING WARRIOR BROTHERS.
Iam blessed to fight along with you people.
You are all beasts!
Give your best every single day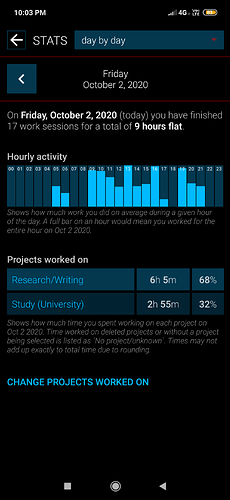 You love this app


.keep doing like this
@_TIGER @Parashuram So you get your motivation from here​:grin:

. @Tagore will youtube lectures be included? Coz i spend my 6 hours in that. Please reply.
@Mahesh27_03 why not??? I am including all my study activities…add this bro…
Man @_TIGER your timing for work is very intriguing and fascinating


You work from 12-3 am
Then 10 am - 12 pm
And 6 pm - 11 pm
Man, how can you do that?
When do you sleep and how many hours??
You are something bro
Keep going. You are a beast




You can do 10+ hours work brother @prox
You have done that before.
You are a beast too




@Parashuram you and @_TIGER are my main rivals.
I saw in study Challenge that you work 11-13 hours.
Great job. But let's fight!
Lets see who is the best
And what are you doing when you aren't working man
In the afternoon and all @_TIGER?
3 Oct
Only 7 hours 30 minutes.
Ashamed about this days work!
I won't go down! I won't put down my head. Tomorrow I won't even go for Exercise and will focus on nothing but work!
I'll compensate for today's work tomorrow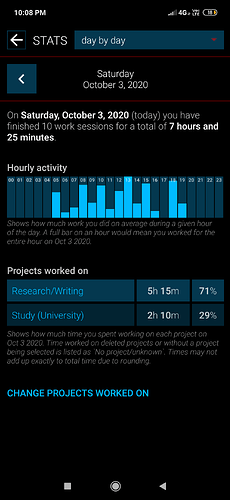 It's very difficult to maintain my schedule …


.I can't sleep in the night due to depression…
Last day only 3 hrs of study managed that too filled with maladaptive daydreaming.
Flatline going on and I distracted myself by working on better lifestyle, playing football, informational YouTube,
Also wasted time by watching TV, some waste YouTube video.
Feels good to see you guys working hard…keep going





@_TIGER @_KarmaYogi @Deadpoolgupta @Pandeybro @Parashuram @Mahesh27_03
Please update the scoreboard everyday, if you forgot to do it. At the end of the month we have to announce the winner.
If you are not able to update on the same day, note it down somewhere and update it the next day.
STAY HARD AND STAY ON THE FIGHT!
Sorry brother i had back to back exams previous days, so my data was used up till night in downloading and watching lectures. I'm so sorry i should've informed you beforehand. And yeah thanks for not kicking me out. I'll do update it daily
Okay so today I worked 6.5 hrs.
I don't track it, cause i don't use my phone while working
Today completed 11 hours work.
I struggled and made it till 11 somehow. But Iam capable of much more. 12-13 is the next aim.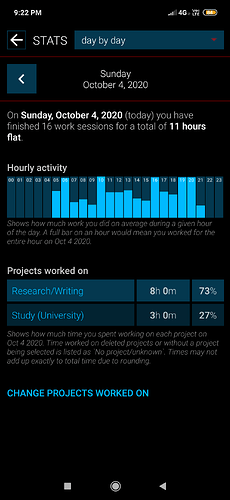 @Parashuram
Brother how you do it man, 12 hours work?!!
You are a real beast!!!
What do you study and work on??