Welcome to the Second Round Chellenge of 249 Days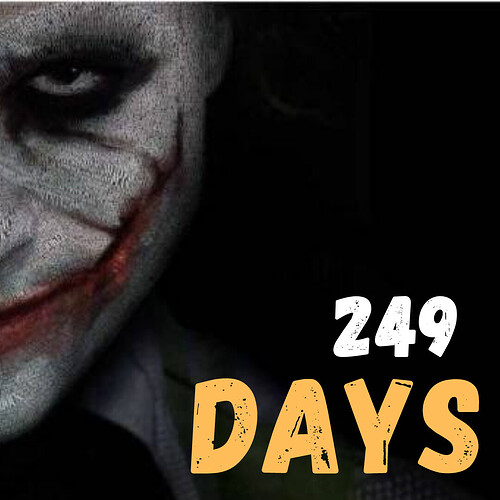 Click Here to See the Last Result of First Round Chellenge.
Anyone Can Join This Chellenge - But the Main Goal is to Leave PMO.
Rules
Don't Peek

Be Honest With Your Streaks

It is a Long term - So Make Your Mindset First

Check in Daily to Update your scoreboard

Tag Your Friends to Join This Chellenge

Share Your Experience at the end of Day Daily

Relapse Means Out from the Chellenge for 249 Days

Anyone can Join if current Streak is less than 120 days
How to Join
Enter Your Name

Sharing Code

Current Streak by tagging @HitMo

How to get Motivated
In the Previous Chellenge of 30 Days - 8 Participants Lost the Chellenge because of irregular communication. We are here to help each other. If you feel urge don't get in trap instead come here and try to share your experience. I have learnt a lot of things from previous Chellenge. I hope - All the Participant in this chellenge are winners.
Read Nofap Articles and Blog Daily

Share Your Experience Daily

Share a Nofap Motivating Stories

Share motivational Quotes image or text

Appreciate Each Other by Tagging

Keep Yourself Busy

Connect with me - up0lr7
Download The Nofap Scoreboard App
Copy the below Link and Paste it in Your External Browser.
You can't download the app in rewire app so copy link and paste it in your chrome browser.
If you are using Iphone the you can email me i will send you iphone app link -

[email protected]
Copy link and paste in external browser to check scoreboard-