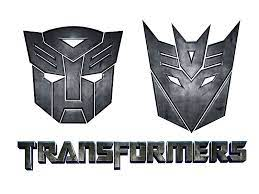 Optimus Prime -
Greetings to the residents of the Earth,
We regret to inform you that the Earth is under attack and it is not like the last times. This time the Decepticons are planning a massive attack on the planet. Earlier they used to intrude into the Earth's space but now they have been building a nasty instrument in a different dimension from where they can attack without even entering the Earth's atmosphere. It is scary but true!
However, I and my fellow Autobots will make sure that the Earth remains safe and free from any chaos. I ensure… [Optimus is hit with an attack]
All Autobots rush to help Optimus. Suddenly, the sky grows dark and then a dark voice fills the air.
Megatron -
Greetings Weaklings,
Do not waste your time listening to these fake protectors. They have made you weak under the pretext of defending you and the Earth rules by them is not uniformly peaceful. They favour few selected countries and work only for their welfare. They are not the protectors of humanity, rather of a few humans. We are not your enemies. We only want the Autobots to leave this planet. We will leave the planet unharmed if you dispel them from your boundaries. It is Megatron's promise.
And if you are adamant on being under their protection, believe me, neither the protector nor the protected will survive and I will level the Earth and make it a place where justice is served equally and not to a select few.
Who's side are you on? Will the Autobots be able to defend against the Decepticons or will it be the advent of an era of Decepticons?
Fellow RC members, in this challenge it is a battle against two groups- Autobots and Decepticons. In order to join this challenge, drop your current streak, mention the character that you want and the side you will be on. The story will be updated every week according to the weekly performance. Every week's challenge will be different. Choose wisely! It will be an insane battle!
AVAILABLE LIST OF CHARACTERS -
AUTOBOTS -
OPTIMUS PRIME - @prince_king
BUMBLEBEE - @The_Ambitious_One
RATCHET - Kazim
IRON HIDE - @letsdoitthistym
HOT ROD - Purity
PROWL - @redFalcon
WHEEL JACK - Amitroghates
DECEPTICONS -
UNICRON - @Faisal11
MEGATRON - @Doncarlo
THUNDERCRACKER - @DarkDLeo
SOUNDWAVE - Binocular
SHOCKWAVE - Nerbo
STARSCREAM - @basanaruga
ONSLAUGHT - @huntingeagle
SCOURGE - Rajameghanan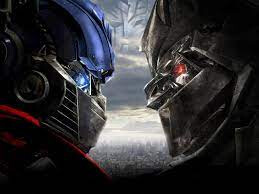 THE BATTLE BEGINS!