Hey guys, I am gonna have some break for around a month coz of my upcoming exams. So take care. I will be coming soon. Bye
Add me in the DDD war, I PROMISE TO ENTER INTO 2023 WITB A FRESH MIND AND BODY.
WARRIOR CODE: nu0mxl
@nhkb welcome to this war

if you really are a doctor then you already are an army doctor you know
@kaijin I'm glad that you're back general now let's show this addiction that the second war is nothing like the first one
@rajameghanan take care brother, we will be waiting

@AbsolutReigner welcome to this war soldier !!
Brother this is a topic. A forum contains topics such as this one. I just want to inform you about that. About the topic: I will gladly join



Ok bro. Sry for the problem becoz I don't know a lot about this . Thanks for the information .
I wanna join this war. Please add me
Code: pa1zt8
Sharing code-s5ptz
Let's go

Checking in for day 24
6 days to goooo.
I am so fucking proud of u guys to making it this far. Lets go soldiers for we have completed 80% OF NNN !!!




LETS GOOOOOOOOO!!!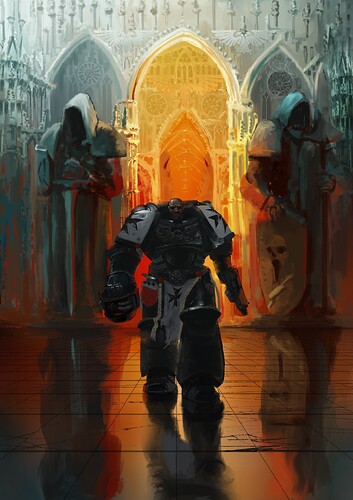 Checking day 24.
Current streak: 51 days.
The black thoughts disappeared. Although I don't feel emotionally great, I'm OK - way, way better than yesterday. For the sake of curiosity, today I decided to look at some p*** pictures, and guess what happened! I was disgusted!!
The girls looked so unauthentic - not physically, but emotionally. Fake smiles, fake poses, fake stares. It was like I was looking at plastic dolls, which happened to be alive. It was gross


The moment I realised this, I closed my browser and laptop! I don't want to watch this filth anymore! I can't believe I used to like this garbage and preferred it, instead of genuine human contact with a woman. Where was my mind all that time?
For the first time in a long time, I feel proud of myself!! This nofap thing really works. In many levels. Keep grinding, bros!

It's nice to know that you were disgusted, that must mean that your brain is rewired from P but Do not do that again if you do then your brain will remember your addiction and you will start all over again god damnit!!!
Yeah, to resist change, the subconscious mind plays all kinds of tricks on us to get us to rationalise doing anything that is linked to our addicted past: images, names, fantasies, music videos,etc. Next thing we know is we're slipping back to our old ways.
Count me in DDD war! Let's get even further together
Start.
My body is really weird. I don't know why but it's weird. Whenever a day gets here the urges are bad, but after relapsing, my day gets only better without that on my mind.
I failed because I was really mad yesterday, it was such a bad day. I always use a game to relax and feel better I couldn't use it because of that.
So I will try again and take that as am exeption.
Happy thanksgiving guys, and remember.
Even if you relapse. Always keep on trying. One day you will make it.
Day 1

Let's go soldiers! Till the last minute


Always the beginning is so hard, after I failed Nnn my urges were so inevitable and my mind just forgot what is my right choice…
I want to join DDD too, my code is 63qct3
I know right. It's probably our mind giving us a more hard time until it loses all It's power.