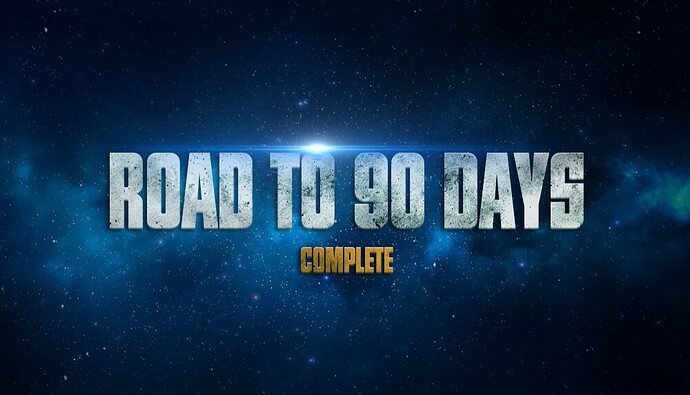 GROUP IS PERMANENTLY CLOSED. NO NEW MEMBERS. PLEASE DON'T ASK TO JOIN.
There will be a DAILY CHECK IN for 90 DAYS.
LAST MAN STANDING:

day90》

simba92
ELIMINATED

》rithviky (relapse)
》TsSaba (relapse)
》Adioz_aka_Adidas (relapse)
》derinissac (relapse)
》Bahutstrugglehaibhai (no check in)
》Siddharth14179 (no check in)
》Arya01 (no check in)
》yoyo12 (no check in)
》Ajaysarang (no check in)
》RegretHATER (relapse)
》Dean_Ambrose (no check in)
》saksham3 (no check in)
》Faweal (relapse)
》Debonair (relapse)
》nofaplegend96 (no check in)
》bhiyaa (relapse)
》TheBigSP (relapse)
》RewbeccaNumber1 (no check in)
》Skylight07 (no check in)
》VARAD (relapse)
》Fizuli (no check in)
》alenzinho (relapse)
》usaiin (relapse)
》ask2000 (relapse)
》erenyaeger (relapse)
》Optimist10 (relapse)
》ItsTough121 (no check in)
》changeseeker (relapse)
》prothekter_aden (relapse)
》hvs_11 (relapse)
》GoodVibes_15 (relapse)
》Mufasa99 (relapse)
》nits447 (relapse)
》Green_Penguin (relapse)
》Skx009 (relapse)
》Awakenedsoul4321 (relapse)
》Space_wolf (relapse)
》genius123 (relapse)
》obiwan_66 (relapse)
》Pwnisher9 (no check in)

》 COMPLETED CURRENT CHECK IN


》 WAITING FOR CURRENT CHECK IN


》 RELAPSE OR NO CHECK IN


》 COMPLETED MISSION
Each check in is based on the day of the challenge. For example, if it was Day 10 you would post in the challenge, check in Day 10.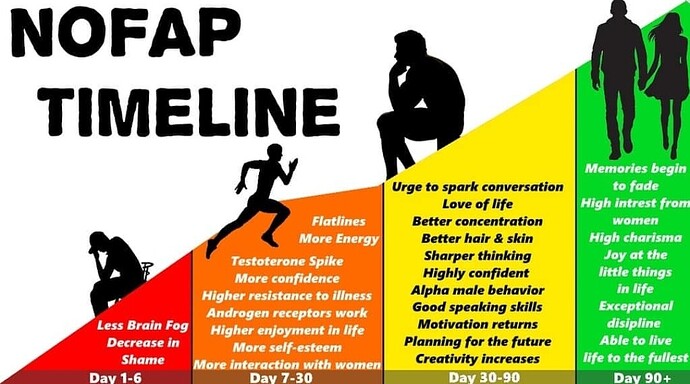 MISSIONS:
A new mission will be given to candidates every 3 days to help them through this journey.
Missions are not compulsory, however, they are highly recommended.
Candidates must create a post within this challenge to complete each mission.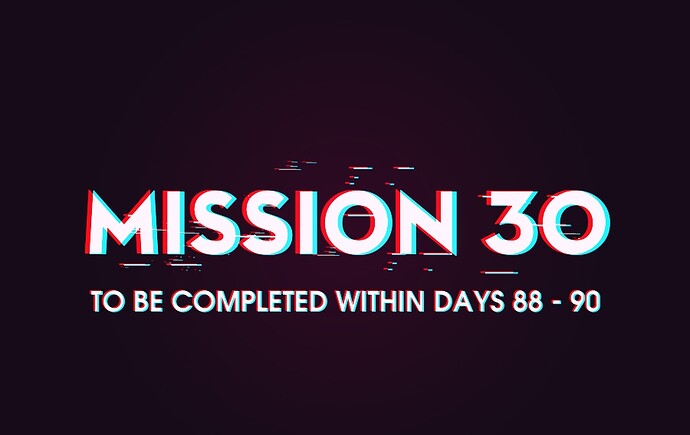 MISSION 30:


Write down your biggest lesson or experience on your journey so far. What advice would you give to people who are struggling with their porn addiction.

RULES:
No PMO
Last man standing style of challenge, no second chances, once you relapse you are out
Everyone starts on Day 1
A nightfall does not count as a relapse
If you fail to check in, that will count as a relapse