When you get an email like below, what would you do? Would you worry about it? what if the sender is serious? Is he faking it or is it real?
The shaded text was my password and username. So it got me thinking, was i hacked or my data one of those stolen in those info security breakdowns from several big name web properties? The last time i viewed porn was 209 days ago, never did sex cams ever, so i'm wondering whether this is legit or not. Im sharing this as a caution for everyone. This is one of the ridiculous external remote side effects of pmo, the possibility that someone can blackmail you.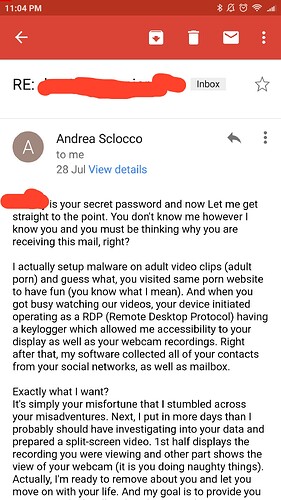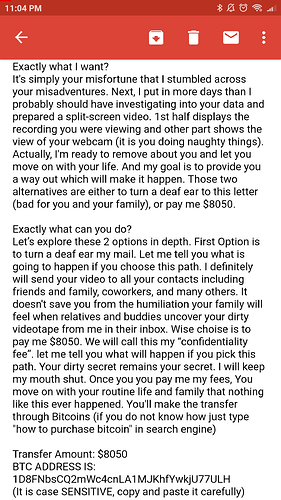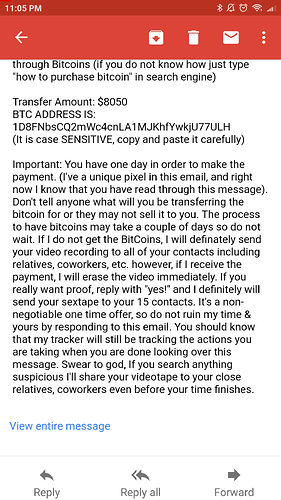 Nevertheless, the deeper issue is whether im scared if I would be found out. The skeleton in my closet. Part of me is not afraid. I think at some level i've shared my struggles to a few people close to me already. And ive seen that they still accept me after hearing my story. So yeah, the blackmail somehow loses its effect on me. Just that maybe it would be really uncomfortable to go through for a time.