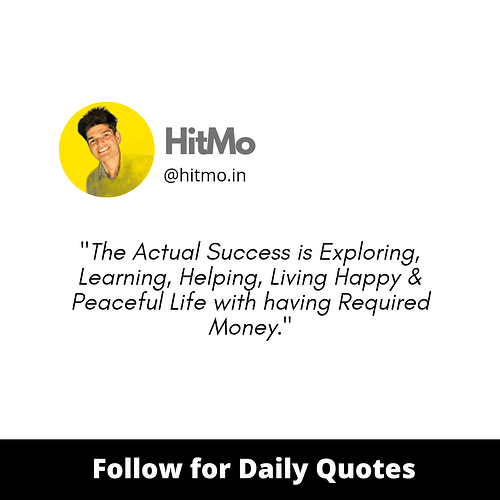 Success doesn't mean Making tons of money💲
Success doesn't means having Luxury house, car & other materialistic things
Success doesn't means Achieving a business growth
Success doesn't mean recognition
But
Success is something about exploring your life, learning and improving from mistakes, having peaceful and happy mind, helping the other people as much as you can, adding sprituality to your life & living with required money.
It is very important to understand that living with required money. Many people want more and more money and they spend all their life chasing the money but they forget to enjoy the process or journey.
End goal of every human being is peace of mind that will never come in achieving the materialistic things.
Do meditation & it is the only solution to get peace of Mind.
#hitmo