Hello guys! this is the first time im making any challenge! Its something related to POKEMON,
BUT main goal is to get 30 DAYS OF NOFAP please read the rules and features carefully,
and if you get confused dont worry, your confusion will end as time goes.
Rules of the challenge—>
*To enter the challenge, post your sharing code, gender and age.
*you have to daily check in
*you can post motivational quotes or pics
*stay consistent at work
Features of the challenge—>
*Everyone joining the challenge is a pokemon trainer ( a pokemon trainer is a person who trains pokemon)
*You get to pick a starter pokemon from all the pokemon i give ( a starter pokemon is a pokemon which you get at the begining of the challenge!)
*You get gym badges on completing 1,3,5,7,12,14,20,30 days. (A gym badge is like an award)
*On winning a gym badge , you get to choose a pokemon from a group of pokemon given by the admins
The winners of this challenge can Enter the NOFAP LEAGUE
An important feature
You can challenge a member of the group by tagging his name
Rules related to challenge
the maximum amount of days of challenge is 3 days , ie you can have challenge with others for 1, 2 , 3 days not more than that
For 1 day challlenge-
The winners pokemon level up by 5 level
For 2 day challenge
The winners pokemon level up by 9 levels
For 3 days challenge
The winners pokemon level up by 16 levels
IF the battle is draw, both challengers pokemon level up by 5, 9 , 16 respectively for 1,2,3 days challenge
on reaching level 16 and 36 your pokemon evolves (I will explain about pokemon evolution)
This is it,
Dont get confused our main goal is to reach 30 days of nofap! We can do it!
If you have confusions ask admins by tagging them,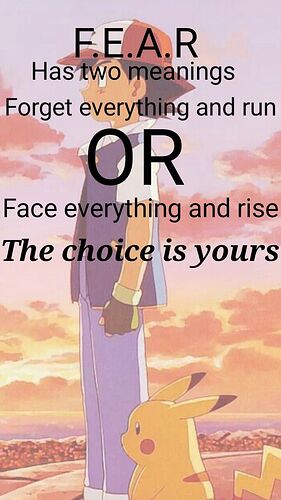 i invite my brothers @rewire_user @valiant_warrior @GOVIND-19 @Ash_Matt @anon25497833 @Dean_Ambrose @Tagore @the_shivam @Kaizen and all