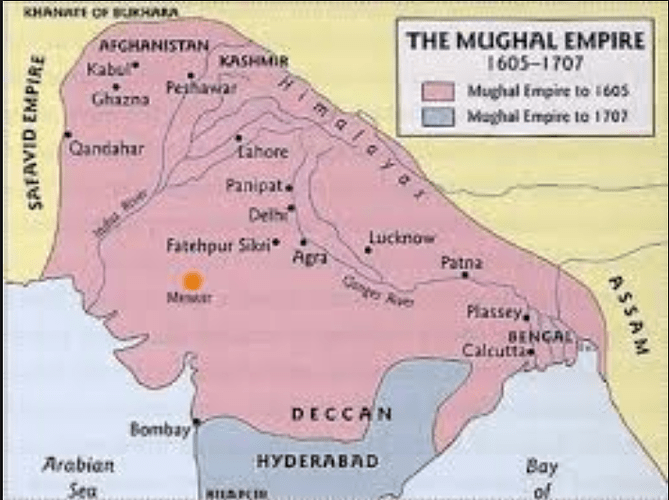 Yeah life is unfair
See the orange dot over there?
It's an independent kingdom of Mewar
A small dot in the ocean of pink kingdom
Yknow what happened that time? The pink kingdom was immensely stronger than any other kingdoms
The other kings (small independent kingdoms) surrendered to the power of Mughals and allied with them. That dot didn't. His name is Maharana Pratap, and when he was born he had only a broken kingdom, absolutely nothing. No standing army. No resources. All he had was the will to fight back. He had just one fort (that too partly broken by cannons)
He rushed to the forest. He learned fighting arts. He did everything that was in his power but he didn't give up. He gathered men, and took on against the mighty Mughal empire (the pink ocean). Vastly outnumbered. Both in men and resources. Everything around him was broken, except his spirit. Everything was unfair to him. He still fought on. And yes he didn't lose. He actually recaptured the part of his kingdom that were lost before he was born. He is my hero. I love him. He constantly reminds of that unbreakable hope and will that can literally pull you through an impossible situation. If you think life is unfair for you, always look at this picture.