Day 1

planning for the next day


study 4+ hours


meditation


walking outside


set multiple alarms for tomorrow


1 percent better than yesterday
So, today was kind of a disaster.


Firstly my alarm didn't work, so oversplet quite a bit. It pretty much fucked up the rest of the routine.

Had to do a bit of family related work as well.
But I somehow salvaged the rest of the day and managed to study 4 and a half hours.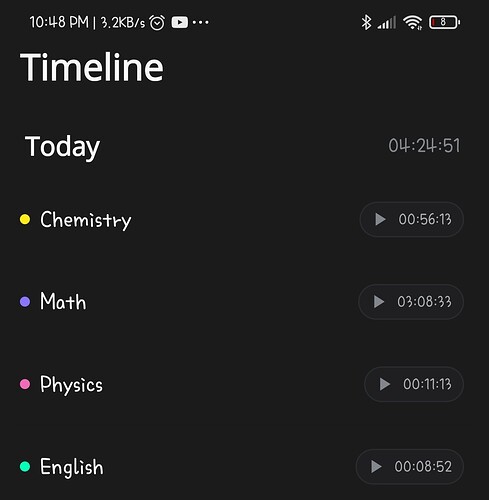 Goals for tomorrow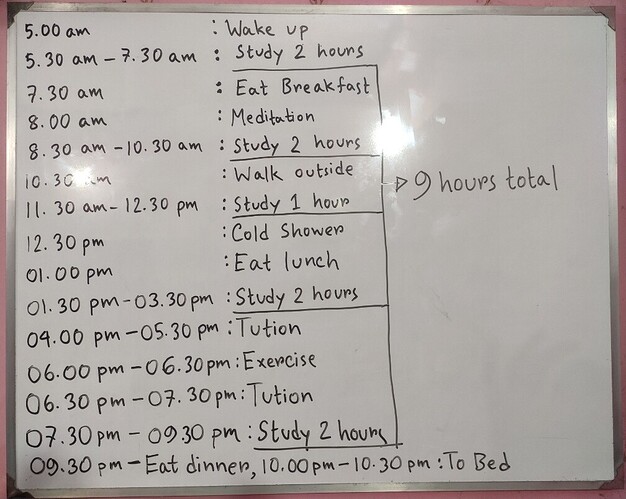 Meditation : 30 minutes
Exercise
Phone usage < 2 hours
Music consumption < 30 minutes