I just did my personality test and the result i got is INTJ. Can anyone tell me about this?
Can you tell me about mine too I got INTP-T
Yep,
This guy has personality INTP-T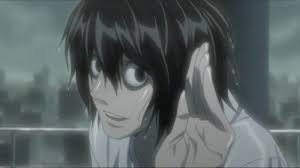 This is cooler

And finally the types of INTP
including yours
I'd recommend going here. remember:
Take the test multiple times to be sure
Myers-Brigg's personality is just a test, and helps you understand a bit more about yourself. Nothing more and nothing less- don't get sucked into it.
INFJ-A here

Ahh…the debater…do you like rock music? xD
Classic, of course hahaha
fits the personality?

lol I just read that ENTP are the most likely to like rock music…never mind, Classical is my favorite too! I'm a diehard fan of Liszt, Paganini, Beethoven, and even a bit of Mozart and Chopin. Debussy and Bach are okay too xD and we can't forget rachmaninoff @Desafiador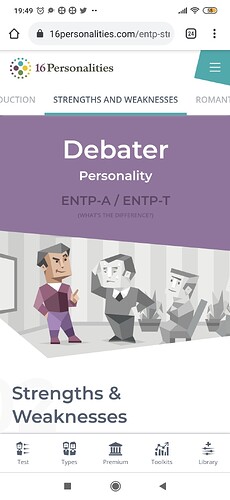 This is my personality. And @Ash_Matt, I fucking love rock music! I'm all about classic rock.
Sorry I was not clear, I like Rock Classico…XD
Sometimes I hear it classic, too ( Beethoven and Mozart
). But, I really like aggressive music like Heart Atack https://www.youtube.com/watch?v=OC7cNS0GINo. Aggressive music makes ENTP happy.

(ツ)

I'm not sure about listening to this…for obvious reasons

xD
Thanks @Ash_Matt for sharing the correct link.
Few days ago I checked in another website when the same discussion was going in our forum & I got ENTP or TJ can't remember that but that didn't match my real personality.
But now here I got INFP- T
And I read the full explanation, each character fits me correctly.
@Ash_Matt
@Desafiador
Can you explain about this personality tests more bcoz I haven't heard it before
Cool, I am also an INTP-T. However I would like to highlight the fact that the myers briggs test may be nothing more than pseudoscience, so take the results with a pinch of salt.
xD Take it again to confirm…sometimes these test are weird…also are you INFJ A or T?
These are just based off psychology @Byebyemediocrity and although the characteristics are true, as you have seen, they are not really applicable into everyday life…I just like to use them for fun xD though some people go as deep as making a living out of this. If you want to know more about INFP, just Google it. Only 16 personalities has the T/A subdivision, but the INFP is more common to other websites as well.
I never heard of this, Don't even know what this INTP and others are? Any good article for basics of them?