@mayorRP Thank you for typing this. I also wanted to do something. I recently downloaded the app and went through each posts and I understood this post really needs attention.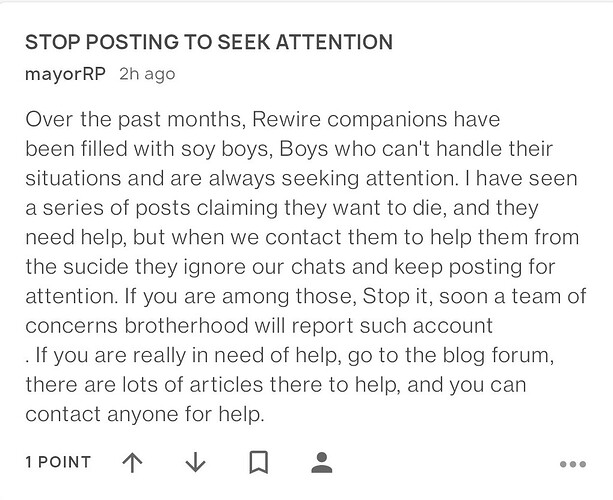 I went through many posts and most of them were exactly like this post has told. Everybody is posting in the community for seeking attention. If admins can take action against them, it will be very helpful.
If these guys need social validation and seeking attention, Instagram is open for these guys. Why ruin Rewire companion app with such bullshit. If this goes on like this, more social attention seekers will keep on increasing. Because of this social attention seeking, genuine people who really need help will be ignored.
I wanted to inform all fellow members about this.