Itna sach bhi nhi bolna tha bhai. Dhoti khol di aapne toh app ki.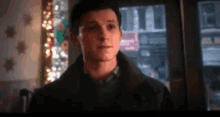 Bhai shi m nhi laga pta kya likha h??
13 June
Woke up 7:30 slept again then 9:30



Meditation–
Read a book–
Spend my day working in room . Also went to maruti workshop with my friends to find a specific part of car required for project. We didn't find it but found a windshield part so brought back in room. Just little bit left.
Now about nofap, feeling no urges, just dizziness and little bit brain fog.
I will not try to some left work…
Good night. Hre krishna


You did that on purpose , didn't you ?


When you sit on the compass by mistake (dost ki glti ki wjh se).
Teachers had to take a guy to hospital because of that in our school

.
Bhaiii



Wo school k din…
Pta ni kitno k bum m dard hua tha…

Don't know why but some things are permanent everywhere…



Everyone experienced it…
Agar wo batwaare ke bich me ghus jaaye toh subah me maja aa jaaye.






.
Bhai 2 bande hospital gye hoge na ek jisne compass kiya aur jiske andar compass hua.



Batwara …
Control control Uday
Batware k bich m ghus gaya to fir Beth bhi ni payega koi…

Doosra shyd ghr gya permanently

Khade bhi nhi ho paayenge


.
Bhai compass se logon ko itna dar lag gaya tha ki bethne se pehle check krte the. Hum kaminon ka bharosa nhi koi…

Sab bachpan se hi ̶b̶a̶a̶n̶s compass krna sikh jaate hain

, koi koi pen se bhi krte the

.
Yeah pen is ok, pr compass zyada ho jaata hai, bhai bndon ko hospital le jaana pdta hai school se

,using pen for that is a good joke but using compass is nothing less than a crime
Oh ye , I have done it many times . But no one had to be taken to hospital fortunately

.
I even had a fight with compass , the other guy was rages as fck , he was using it as a knife


.
I was stopping it just like heroes do in the movies

.
Teacher came at the right moment or I was dead
Oh pen is normal , I keep poking my benchmates with pen when they annoy me
14 June
Woke up 8:00(become dull

)
Read a book–
Meditation

(not long though)
Man being responsible sucks , it is hard. Hard to manage stubborn people. But also since I messed up in nofap recently, i became dull in many aspects thus showing bad results everywhere. I have to be strong and disciplined…
Will do meditation before sleeping that also long…
Good night . Hare krishna. Jai shree Ram