I am doing good now. Messed up a bit but feeling somewhat back on track.
You are back, btw thanks (d*ck softy) bhai


Everything is gonna be fine mate just be Focus on your grind sending more power too yu!
I guess no! But hey what's that d*ck softea

Same for you bro






Didn't get how he is this name, but it's a good one

Ayo Patrick bateman
Impressive
Very nice
…
How is that impressive?
It wasn't a great move imo to put this image as profile picture especially in a no fap forum

. Infact it's a total dick move.
Oh damn , I forgot I am in RC for nofap


that's actually nice.
You've been on it for so long that you've forgotten fapping is a problem.
But not for people like wickop, idk why tf he does things like this

. He got kicked out of our whatsApp group because of similar reason
yeah kinda

tf…
Yup. I thought of forgiving him for that, that's why asked his well being.
But no, he had to put this pfp here

. He took no lesson from that.
He is absolutely Sigma male like me :))
That rhymes with wick op that's why d*ck softy (don't think about icecream softy, here by softy i mean super soft



)
24 November 2022
21 nov - 2 times
23 Nov - 2 times
24 Nov - 1 time
I relapsed even on my birthday


and thank you so much guys for the wishes!! So today the guy who drops and picks us from the coaching (almost) daily, lost his gf in an accident he lost his previous gf in an accident too, he fainted while driving the auto, he managed to press the break but the auto hitted a man. The man was kind he helped us and then i gave him an apple and later while coming he shared the whole story with us. Om Shanti


. I hope he would be fine. I lost one of my rabbits few days ago. We must value whatever we have cause life is fricking unpredictable ,we should never take anyone for granted

.
I am gonna fight again, at least for those promises that i made to my dadaji.
I am no more fuxked up 15 , i am now sensational 16 .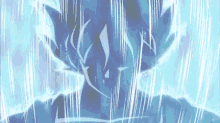 That's all for today , thank you and have a great day!
Good night!
I'm different that's my difference xD now I'm about to get ban on rc too! Lmfao
Come on! my parents still scold me each and every second I don't listen too them, and u still think I would listen to you regretting so called (lesson)






Nvm jk don't take it personal brother! I'll change my pfp if you found it inappropriate
Yes bro please change it