Alright


Come back stronger.
Okay brother.
Do well next time cuz a new challenge is coming soon.
Requested to join bro


I wanna to be in it but how can i know my code ?
Be in this challenge?
Entries are already closed for this challenge.
But are you talking about No Masterbation March challenge or this one?
Take me in for the no fap March challenge. And I'll not lose this time
SC?
And you can join from that page,daily check in from there.
Participants list will be provided soon.
Check in.
all good

Still fighting.
Lets fight to finish this just fewer days challenge
Im out bro

…i lost i cant control my body over mind
Alright.
All the best for the rest of your journey

.
Sorry to say you guys but today,i watched some asmr videos and got turned on by seeing them which means that i failed in this STRICT challenge but my streak goes on like it was going before.(no fapping).
So only 4 days are left for this challenge to end,so i hope that all those participants who are left will win this no peeking challenge.
Good luck,i will update here daily as i used to do before,so don't think the challenge had been aborted!!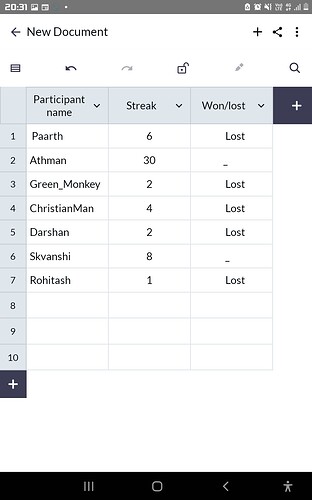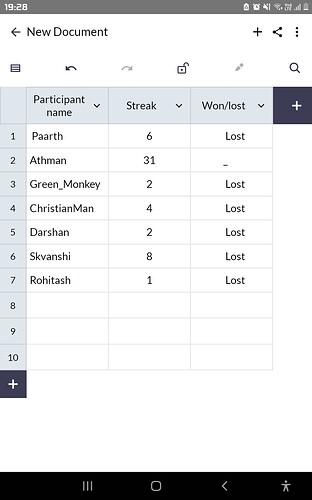 Statistics for day-7.
Congratulations athman on being the last surviving participant!!!
Just 3 days left and you will win so,don't relapse!!
Btw you already won @Athman bro