I have become fat, now my clothes are tight and short . I haven't followed my workout routine workout properly since last 2 years, i started to workout but i don't workout for 3-4 days after my workout session and it's been 12 days since i didn't perform any physical activity (other than fapping) . I am inspired from Goku, ik it's an anime character, but i will try to have a body like him, it may take months or years to have a body like Goku . Lean,muscular, strong ,tall and agile. I don't want to regret later.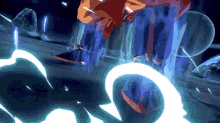 https://youtube.com/shorts/g82NegrIr3E?feature=share
Things to do :-
Vajrasana (i used to do it daily after every meal but nowadays i have become a lazy ass)
Full body workout (will try to train every muscle group 6 times a week)
20 minutes yoga daily (also in rest days)
No Junk food
Pranayama (Sheetali prananayam, kapalabhati, anulom vilom and ashwini mudra)
I will post my body's pic here every week (i can't keep those pics in my album

).
It's transformation time.