#Sabeur Khalid's diary of sucess and learning languages
I found the missing word in the title


No…
It's an Indo Aryan Language like bengali aur gujurati ( Kem chho / Tumi keman achho ?)
It's Odia language
Telugu me mi ela unnaru bolte hai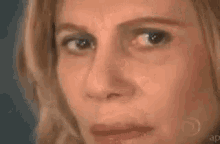 Odia, oo noice.
How many languages do you know @Amitroghates ?
It's my mother tongue …ha ha
I tried to learn other languages like french and tamil to beat PMO in 2017.
What is your mothertongue ?
Magahi, but i speak hindi

.
Wth is magahi damn

, heard is for the first time
Maybe that is Magadhi. But magadhi is an ancient language.
Magadha was the combined state of Bihar, Western Odisha, West Bengal, Chhatisgarh.
Spelling mistake
I guessed exactly the same
Uṅkaḷukku tamiḻ teriyum ?. Kaṭaiciyāka, oru naparaik kaṇṭupiṭittēṉ, aṅku nāṉ āṅkilam tavira vēṟu oru potuvāṉa moḻiyaip pakirntu koḷkiṟēṉ

Ennakku konjum tamil teriyum
Magahi is also known as Magadhi.
Hindi - tum kaise ho
Magahi - Tu kaisan hi / Tu kaisan ba (it's may be for "aap")
Hindi - magahi ko hi magadhi kaha jaata hai.
Magahi - Mgagahi ke hi magadhi kahal jaa hai(ha-ei)
I never spoke magahi that fluently, i heard it from my grandma and other people. I speak only hindi , i used to talk in magahi maybe when i was a child, i am not sure. Probably my mother tongue is hindi

.
And the hindi that I speak is like this :-
-Main bahar jaa rha hoon.
-Hum bahar jaa rhe hain (i speak like this) .
-Tum kahan jaa rhe ho.
-Tum kahan jaa rhe ho/hai.
-Main Sabeur ki diary me ye likh rha hoon
-Hum Sabeur ki diary me ye likh rhe hain.
Bas samuh wachak ka use hota hai

.
It sounds like UP or Uttar Pradesh Accent or Royal Hindi Accent
You are only using plurals or formal words.
My sister does that too. I have also seen this in many daily soaps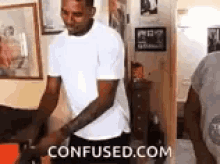 Exactly






.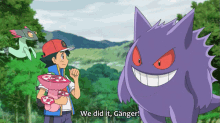 Ash - We did it, Gengar
Gengar - Genga…gengarrrr…


Pikachu - Pika pikachu …( In background )
Who will win in the pokemon battle between a Kadabra and Gengar btw ?
I really love Gengar and Gastly