since my challenge starts from 24th
NoPo*n: Day 2

Sorry bro.
But please can you change your Dp??
It is a porn look-like, while this is Anti-porn App.
I'm sorry, but I don't think it's inappropriate just a shirtless mirror selfie, and I am not the only one on this site who has a shirtless pic. set as his pfp.
Thank you for understanding! have a good day🤗
Day…7.



35+7=42
Clean day


Day 31


Clean Day

Day 3 compleated.
27.06.2022
Day 32


Clean Day

Continuing the discussion from No p challenge(entries opened):
Day 1
Cheak in

Clean day yesterday. Adding my score
Hey brothers may you help me ,how can I use this app ?
Hey brothers may you help me ,how can I use this app ?
This app is very easy to use… there is a streak counter whenever you open this app then message board and forum. Forum is the place for challenges and diaries… you can take part in any challenge and follow the rules…or can make a diary to report everyone about your progress. As you progress people will join you and will help you in your growth…
All the best
Thank you so much brother.
Hey bro i also want to join this challenge

. Please add me
May you tell me where can I find this diary and how can I join challenges?
You can create your own diary and other topics.
You can ask the admin (the challenge creator) to add you . Don't worry you will learn many things with time.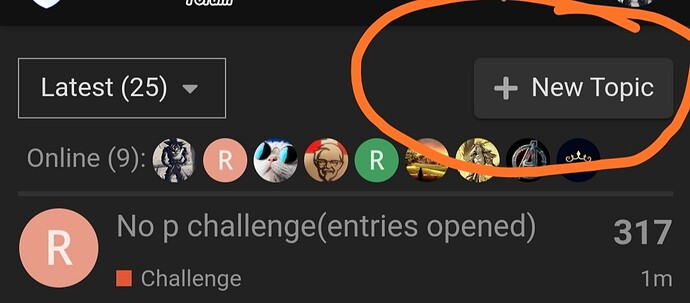 Click on new topic, then you will see uncatogarized beside optional tags, then you can see many options, choose according to the topic you want to create.
Ok bro… you are added…
Your day start from today. All the best…