Alright people, listen up because I'll get frustrated if someone asks a question that's already been answered in the information below:
THIS CHALLENGE IS TO HELP YOU DEVELOP A LIFESTYLE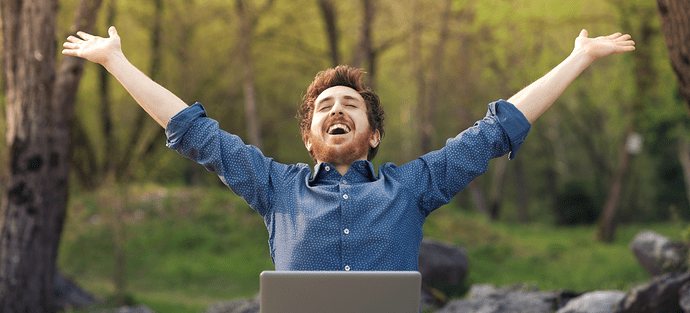 As most challenges here seem to miss this important detail when it comes to NoPMO. There will be No more day counts because we're going to Make the days count!
So here's the goal:
Improve your life, not just in NoPMO, as in:
Better Sleep
Better Relationships (Doesn't have to be romantic!)
Better Physical Activity, And Working Out
Better Mental State
Better Studies
Better Food Intake
Basically anything important in life we'll go over it.
Here's how we'll get there:
We're doing away with the word relapse, alright? Relapse is a word that makes you feel like you've lost everything, all your progress, all your days. Well not anymore, you can use whatever word suits you best like slip, trip, or "I stepped on a banana peel".

We will no longer count days! And this is kinda contraversial within the NoPMO community, but it's honestly the best way to go. Because relapsing after a 50 day streak, and watching the number going back to zero is nothing like how you used to relapse 5 times a day, because you didn't actually lose your progress! And no one counts the days on their progress on like anything else, like I don't post in my diary that it's day 7 of drinking 2 water bottles every day. That's stupid. Get the idea?

I'm going to try my best to upload a video every week for you guys to watch, that I would hope helps you on your journey, and more than that I'll try and find videos that are not my own and share them throughout the week. And don't worry, for all of you people who aren't on YouTube I will make a transcript, all the words in the video, for all the videos I share here! Or at least the ones that I upload so that's easier on me.

I'd like for everyone to check in daily, but that's unrealistic on this forum, so check in as much as you can! I want to know how you guys are doing! I'm here to help you out.
How to join:
I don't need sharing code or streak or anything like that, all I need to know is that you want to turn your life around because you've had enough of this sickening disease!
THE CHALLENGE STARTS AS SOON AS YOU JOIN
Other than that, that's all I can think of to add to this challenge. Let's do this guys! God bless you all!