Bhai kahin tu mat bigad jaana bas, koi room change karne wala system nhi hai?
I won't, 4 saal bita chuka hoon main hostel me pehle hi, almost sabhi dost peene vale hain, but mujhe pta hai main nahi krne vala yeh sab.
Plus I literally hate the smell of smoke now, yeh balcony me jaake smoke krta hai ya bathroom me chupke se

, kyunki maine room me smoke krne se mana kia hai, but still smell le le ke dimag pareshan ho gya hai. I'll tell him to stop doing it in balcony and bathroom.
How were your exams? Only one remains right?
Dude passive smoking is as bad active smoking.
No, I am done with every exam. Physical Education went super awesome. Physics, Biology khrab mere hissab se because of overconfidence and underconfidence. English, and Chemistry went well comparatively to Bio and Physics. Bio accha na jaane ki wajah se darr gya hn thodha.
Arre toh voh baad me bathroom me smell bachi hoti hai uski baat kar rha. Voh kaun sa mere mu pe smoke kar rha hai

.
Aur yahan 2 mahine hi aur rehna hai.
Oh nicee.
Koi scene ni bhai, theek hoga sab.
Aaj hi hue kya khatam?
16 March ko hogye thein
Thanks yaar apne dil ko bhi yahi keh rha tha bas afsoos ki main apna best diya hi nhi.
Koi nahi bhai, mujhe bhi vaise bio ka dukh hai aaj tak

.
Exam hi chhoot gya tha thoda.
Acha chal abhi jaata hoon main sone.
Ab neet pe focus kro

.
Group join kar le na vapis
Miss toh karta hun par abhi mujhe bacche huye samay ka acche se istemaal karne ka waqt hai.
Han sahi hai bhai. Mehnat kro bdhia 50 din hain abhi sufficient time hai revision aur tests ke lie.
All the best.
Goodnight.
Day 1
Exercise


Meditation


Reading


Gratitude
Day 1 successful

, lol literally seems like a success now

, I was about to relapse some time ago.
Lemme tell what happened, I had plan that after class i.e after 6 pm I'll play snooker from 6:30-7:30 then gym until 8:30 then return to hostel for bathing and dinner, but by the time our first snookee game ended it was already 8:15

, so I played some more snooker and no gym, then we went to see cricket match which was going on, our batch also has a team, I didn't give my name because I don't like cricket much but after seeing them lose desperately I decided that I am gonna play now on

. Then we ordered food from outside, I mean someone else who was in the hostel ordered for us but what we wanted to eat wasn't actually available, so mostly junk food for dinner, then I returned to room, my roommate was asleep already, I felt urges, then I read Gita, after that I started journaling and it ended up more like a fantasizing session


, idk what happened, urges increased then I cut it out and started writing things I am grateful for, as soon as I wrote Gita and Bhajans this song struck my mind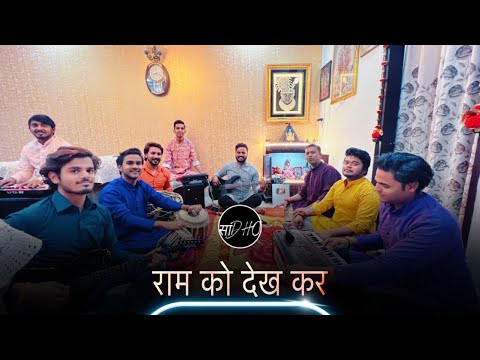 It was already saved in my downloads, I listened to it and all urges literally disappeared. Then I meditated.
I do have some mixed up thoughts due to which the stupidity was about to happen, I guess I gotta ignore them atleast until I return to total sanity in few days

.
Yeah didn't get any exercise except walking but I have already given my name for cricket team now, plus I have decided to play snooker only on Sundays, I'll be going to gym instead.
I was thinking of playing football directly but that tournament isn't gonna start until Mid April and spirit is nice even in cricket match

, so yeah participating there.
Anyway I'll go to sleep now. Late af. But spent time positively. Goodnight.
Ooof it's day 1 again.
Practiced gratitude
Went to temple
Read a little bit
Ordered my new phone


Observed fast for Navratri which was successful
Going to sleep now and finally sleeping on time after Idk how long

.
Goodnight.
Weird post.
Holy phone

. Pavitra.
100%

Lol hopefully












Abhi Sunday ya Monday ko aaega lekin🌝
24 March Day 2


Reading


Gratitude
Day goes in classes and catching up with sleep somehow

. Evening played snooker about 1.5 hours, and played cards for half an hour, after dinner time especially after 10-10:30 I spend in reading and gratitude now a days. But I am late for sleeping again today. Listening to Naatu Naatu song right now, it's actually a banger

, watched the video yesterday, the dance is


, now that I saw the video and the song has won an oscar I am finally thinking of watching the movie RRR

, will probably do that this weekend after finishing the movie pending from last weekend

.
Goodnight.
I told you 6 months ago

About the song? I remember you told about the movie, one of my other friends did too. I had no idea about the awesome dancing

, I feel like learning it now

Oh yes Natu Natu samaranjay video coming soon




too difficult but manageable. Ghar pe hota toh pkka seekh leta. Difficult to do that here.
I did the 2k reply

…