What is Resurrection ?
One birth we get from our parents… one birth we give to ourselves. This is Resurrection. In science terms … Rewiring… Reboot.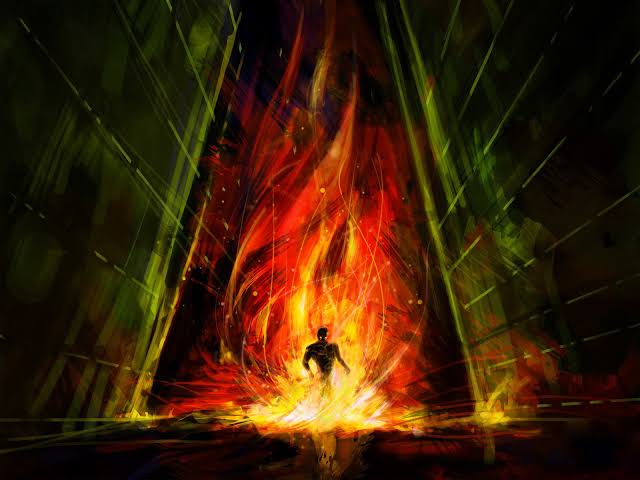 Is this possible ! How ?
Yes.
We have the tools, knowledge … Lets unfold …
1. Kill Switch
Whenever lower quality thoughts arise … switch them with powerful thoughts.
What are lower quality thoughts ?
Thoughts like i am a loser… i cant do this… i hate my self… they are reason for my demise … etc… basicaly negative & self damaging thoughts… which have no use … other than corrupting us and making us devils.
Powerful Thoughts …
Thoughts which can change our life… which can make our today happy & content… which can bring hope for good future… all comes in this.
Example : i love myself … i can change myself for good. … i can do hard work… i can do pushups … i have to better my life etc.
Using Kill Switch
Example : sexual thoughts arises … we have to immediately acknowledge this thought first… then say like… these thoughts have always worsen my life … lets switch these with powerful thoughts which will make my life better. And you give yourself good positive thoughts.
It is proved by science that a person has thousands of thoughts throughout the day. Behind an action there is a thought. The lesser the thoughts the clear & focused you feel. The more are the thoughts … you feel confused… foggy … irritated… anxious.
In case of a addicted person … thoughts arise from unconcious mind. Often we say it happened automaticaly even though we had other plans.
We have the power to create our thoughts. By creating positive thoughts we can change our actions & reactions. Hence, our first weapon is forged and ready to use.
2. Powerful Actions
Time for real battle. Lets craft our 2nd weapon.
Friends, In addiction a person becomes a slave. Slave to his own body & mind. To get back our throne … a great hard work is required… you dont get anything just by sitting … you have to work for it. Get Ready for great hard work.
Using our 2nd weapon
Working on our physical body. Getting the control back.
The right time to strike is when you have the most energy… you have less thoughts… you are fresh… that is when you wake up after the sleep…
So in morning … Sit for Meditation.
What is Meditation ?
Sitting quietly without moving our body.
Body & mind will try to run from here & there. Just observe the anxiety and with determination … just sit at one place quietly.
Start from 5 minutes meditation. Slowly … slowly increase the time to 1 hour.
Benefits of Meditation :
Control over Body.
Clear Thoughts. Better Focus.
Peace & Bliss.
Then after meditation Do Pranayam.
It depands on you… and your power… start by just one task… in the first week … or take multiple tasks… your choice… but do it daily and regularly. We are replacing habit of masturbation with good habits… here.
What is pranayam ?
Breathing Excercises.
There are 3 basic breathing excercises :
Bhastrika pranyam
Inhale & exhale of air into your body. You can inhale deeply or fastly … its on your choice… main thing is continue this for a period of time. Start with 2 minutes… or 5 minutes session.
Kapalbhati pranayam
Exhale your breaths outside with quick mild force… focus only on exhaling out.
Anolom vilom pranayam
Close one nostril with fingers of hand and inhale from other… then switching the fingers … exhaling from the closed one… and repeating vice versa.
Walking/Running
Great excercise for cardio realted health.
You can do Hiit home workout if you feel social anxiety.
Pushups/pullups
Great for upper body strength.
You can perform some excercises in evening. Similarly you can add from your side … your tasks… your choice… the main principle is to tame the body … to replace the bad habits with good ones… to rewire.
Benefits : Strong & Powerful Body.
At night for 100 days Every Member will report here.
For example :
Day 1
Meditation


Affirmations


When many members comment …it motivates each member.
Only Report about the task that are done. Dont mention the tasks that are not done. The Reason is to enjoy the present moment by removing wasteful thoughts. Yes… we will improve our list daily.
This is a 100 days course.
Our Motto is
Work
Eat
Rest
Repeat
Our main focus is on creating ourself by positive thoughts & actions.
We will keep going whether there is flatline … or there is no motivation… because we are the Creators.
We create ourself.
We no longer blame situations & people for our downfall.
Its time to take the control of our life into our hands.
Lets create ourselves
Creation is Godliness