It's going overboard now
Talkeranjay
Paparanjay
Brotheranjay
Stalkeranjay …and so on. Par start to samaranjay ne khud Kiya tha…
Happy belated birthday brother. Sorry I wasn't here.
Hopefully you enjoyed.
Pta nhi bhai inbuilt system hai kuch

true words
there is nothing like complete intro/extrovert . I have seen extroverts acting introverts in certain situations and vice versa









22/06/2022
So the deed has been done ._.
Relapsed


Sorry everyone and to myself ;-;
Ah shit…
Damn…
Anyway this was not your best… you have the potential to do more. Obviously what you did is gonna stay with you forever … You achieved 1 year of nofap…
Thanks for your encouragement bro…
Yess…I don't think I have really fallen back to how I was a year before…
I am still confident…and that is really needed now…
Only thing is…the side effects have kicked in…
The brain fog…and I am not able to focus…feeling sleepy…
Anyway to zoom past the side effect?


I ate jaggery and drank lots of water to compensate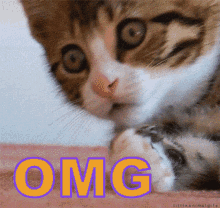 Really? I just shocked



Yes you haven't…
Oh it happens . I will only suggest one thing now. Don't go back to po** . Don't touch it.
You can sleep also
I wish I could say this is just a prank…
After relapse…I really hoped that I would wake up and it be a nightfall…but this time reality hit hard ;-;
Yess…I didn't watch it…Only MO…
No time bro…I have to pack things up…also have to meet some people…
Things are adding up…and I only have a day…really a bad time to fall ;-;
Yeah. Really a bad time. But no worries don't take it to heart… you still have benefits . Those are not gone yet…
Yeah, This was not your best, you had lots of up and down. But achieving 1 year commendable.
My reaction when I saw that you relapsed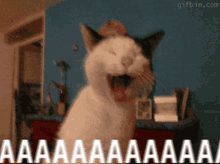 Even though you had a lots of nighfall you were mentally unstable in these few days. That was bound to happen. You always told your mind wanted to go back there again.
Yeah…physical benefits won't fade away…its all about mental benefits…
I just have to get back to normal quickly…with no brain fog, tiredness and all…
Well that's the sad part. There's no easy way and it sucks. Yeah you can hang around with friends to forget about fog. It helps to recover also
Never go back porn it will drain you from inside. Emotionally and physically.
Ok bro seeya. Take care…
And back to hustle
Yeah…I pondered over it and came to the same conclusion…
So many nightfalls over the last month…
Also too many interactions and no time to recharge social battery…
I lost when I couldn't hold my sexual thoughts beyond the barriers of my mind…
That lead to multiple nightfalls…
Now will go back to regular meditation…was not able to do it…due to hectic schedule…
Yeah…I won't…
Will try that today…need to do something asap…
Yess bro!
Thank you pingpong and blackmagic for your support!
No plan to fall again!