A pill to forget all PMO I watched, did and consumed in my life, or even a brain button.
World peace and relieving the poor from their situation.
Time travel

I know it's impossible but… Money in my wallet!
No jk
Teleportation
Imagine going everywhere you want during holidays, you just come back home when you need to sleep! And if someone manages to teleport in another place on the forth dimension axis we will also be able to time travel! Wowww!
The day time travel became possible , that day would be the end of the world .
I wish I had quitted PMO the day i experienced it first. I have no other wishes.
Pokémon.
If Pokémon existed, I'd be one of the greatest trainers in the world!



Hyperbolic time chamber, it is a room in which time moves way slower than outside world, but it would only be fun if just I knew about it

.
Dude @Dean_Ambrose theoretically forward time travel is quite possible (relativity), not much evidence if backward is possible or not. You might be putting this in terms of if that technology, if ever invented, falls in bad hands. But it can't be told for sure that it would be end of the world (like it can't be told for sure that time travel will be invented some day or not)
What the use then? If we go in future how will we come back? That means if use it we will get stuck in future!!


You are right, but still if someone is fascinated to know what future will look like (if there are floating cars everywhere or not) they would be more than happy to use it.
Not only time travel but these scientists are destroying world by changing the laws of Nature artificially!!
I don't think laws of nature can be changed

(our understanding of them can be changed and also new laws can be discovered) @Mahesh27_03 , it's just that resources of nature can be exploited to an extent that might lead to destruction of the world.
Man this thread is turning pretty interesting now.
Bro even if time travel is invented, it would be like in the series Dark. If you think time travel will be like in avengers or doraemon, you'd be dead wrong.


right, Avengers' time travel might be possible though as it was through quantum realm, which seems realistic @GOVIND-19


yeah that would be much better, damn why didn't I think of this
Deathnote


Along with L's Mind
And then,
I will become the God of the new world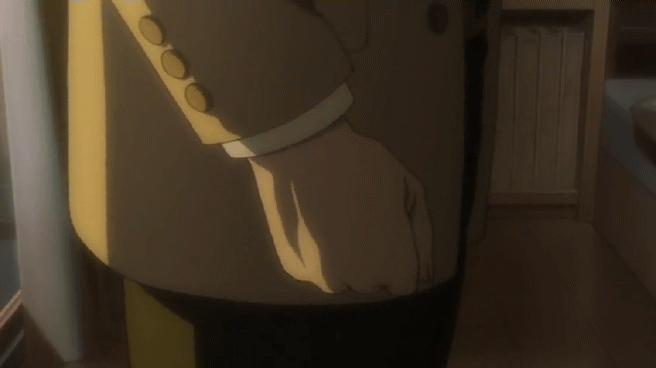 You ask me, i would say pokemon. A world where we can have our own journey and friends
Maybe technically not an answer to this question
But what I want is a body with no weakness, a mind with unparalleled genius and an indestructible willpower.
These are the only things I can care about right now