I thought about it, damn this guy is so talented

Nice

. They know how to make plays but they can't hoop well.
Yeah I knew that that's why I asked, 5'10 is Decent height as per Indian college level.
You are in which college ? and what was your score in NEET ?
I know both answers but idk if he's comfortable with me telling that openly so let's wait for his reply

That's completely fine. I respect his privacy. Let's wait

Seems like you all knows each other very well. Maybe you all are very old members or so. Actually I m also old member (only by making id) but I started using this app seriously from last few months only.
Yeah you joined almost at same time as me.
Actually we had a group on Discord, we came close because of that, but yeah RC diaries play a big role too.
DM me if you want, dont feel like telling it here.
Those were the days. I remember when you didn't know what discord was and I made all of y'all download it

we were all still preparing for entrance exams then. Me for NEET, you for GATE, @rewire_user for JEE, @GOVIND-19 for internship and of course our buddy armaan, for life.









Now I don't even know again if discord exists

.
Armaan called me few days ago saying discord group has become a graveyard now.
Man the trivia, music in vc, pokemon


Update
More urges but I didn't give in.
I want to make another resolution-
No mindless snacking. No buying junk food.
Rules
Soft drinks only once a week
Chips only once a week
Chocolate only once in two weeks
Buy fruits once every four days
Only exceptions are if I go out with friends.
Other snacks I'll eat more are fruits and nuts. I need them.
I keep trying and failing to keep a diary habit. But I don't know when to quit- that's my superpower. I will always keep trying. Maybe this time I will be more successful.
I'm on day 5 of nofap. I have quite a few urges due to:
laziness at times, especially due to watching excess social media (YouTube and webseries)
staying in my room
stress
I have stress now due to exams, but I'm able to handle it better due to meditation. I try to meditate 10 minutes every day. Exams coming up next week onwards, and things will be tight till mid-Feb.
Oh yeah I also binged Cobra Kai. Freakin lit series.
Check out the character transformation here- I love this guy (Eli/Hawk). Really inspirational;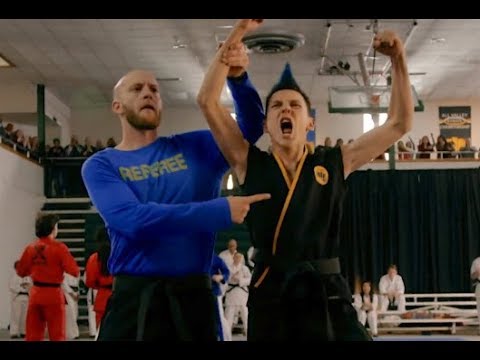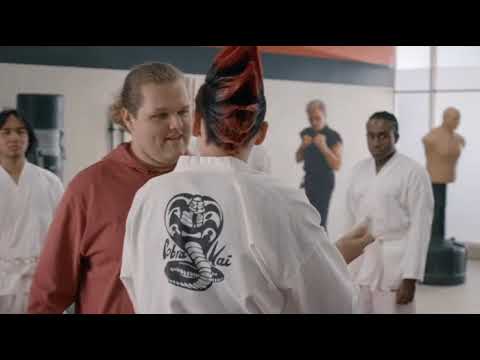 Same here lol

. Let's see who will have more diary entries before 1st December !

Let's start from tomorrow

.
I think when we mention consistency in journaling a diary we must also mention @Samaranjay he's the emperor of diaries

Not only of diaries , he is Ultranjay(Improved and better version of Maharanjay) !!!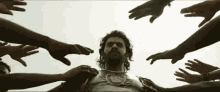 Vah thanks man



Hey bro can u say me how to add dp in profile
Day 7
It's either day 7 or day 8, I'm not sure.

A note to my future self:
Don't care too much about what other people think.
Don't hang around people who don't value you.
If you are not being respected as you should, don't stick around people. This doesn't mean that you should hate them, or that you're being spiteful or vengeful. Greet them and treat them as friends, but never get close to them. Know who you can let your guard down with.
Be careful at all times. It's okay to be yourself, it's okay to be badass. But be smart. Being brave doesn't mean you go looking for trouble.
Of course, there are times trouble will find you. There are days that will feel like shit, either because people are being bad, or cause you made mistakes yourself. Especially under stress.
It's alright.
You don't need a girlfriend to comfort you. You have God, and family. And you will always have those special friends who will be there for you at all times.
And besides, you know that in the long term, you will never regret it. Fools rush in where angels fear to tread.
You've come too far to fail. You didn't come here to get knocked down by people. Or by yourself. Or to overthink about what happened to you.
You came to be a damn beast.
To grow out your potential. To become the best version of yourself that you could possibly be for His glory.
So don't let people stop you. Forgiving people is good, but that doesn't mean you make the same mistakes again. Learn from your experiences. Always keep forgiving people, but don't make the same mistakes over and over again. That is stupidity.
Save your time for the people that matter. Those that mind don't matter, and those that matter don't mind.
Be careful about what you say. If you have nothing good to say, sometimes it's better not to say it.
Don't ever be afraid to speak up though.
People will be a pain sometimes.
Life will be hell sometimes.
But that's okay. Always, and I mean always, remember to flame on.
Burn the hate. Burn the fear. Burn the anger.
Just keep winning, and let your game do the talking. Your results will silence even the most vociferous of haters.
Keep your head where it needs to be and work hard.
People will automatically follow you.
Above all, stay close to God. Talk to Him daily. And listen to what He has to say.
Flame on forever.
Idk, I just had to rant somewhere so here it is.
That's all for now, I guess.
Flame on

Wow you made such an awesome set of affirmations while ranting


.
Ladies and Gentlemen I present to you the 100th reply in @Ash_Matt's journal: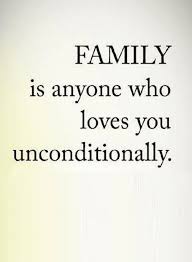 True