Not using anymore…
See you around…
All the best bro …

we are going to end this shit forever.
All the best.
You can do it.

Yes bro
ThankYou

I will be reading your diary. Just break those 7 days bro! This time. Focus on something else like earning money or learning.
I ll definitely bro.
I have to learn few skills for that i have planned my task and will complete surely.
Thanks for supporting

That's great.
All the best brother.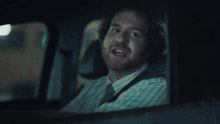 What are you preparing for brother?
That's great, keep smiling and keep grinding.
I m in final year brother.
Just preparing for last university exam.
Going good bruhh…



Happy smile here too…

Oh

, that's great.
All the best brother. Till then good night.
Day 02 ended
Completed with my syllabus
Started my day with overthinking
And was wasting time till 12 pm
But started studying with no interest.
And completed it
I am happy with my day
Started on bad ended with good
It's alright

Just continue. don't let your brain trick you
Day 03
Streak day 02🔥
Finished with my exams
Will take a rest now
Going good bruhh…



My Streak ended

.
Why I don't know everytime i getting stuck in this?
It just a 5sec pleasure.
I am hating myself that i pritorize that 5 sec instead of whole 24 hours.
I need to change.
One day my will is on wholesome level.
Other day , its dead.
1st July 2022
Today was my practical on college project.
Done with that.
Reached home
Today's task
Plan month
Exercise today
Don't watch any sexual stuff
I will definitely work hard this time
Here's a tip might work for you (I'm following too):
When you watch any video or movie, if there's girl in the scene, look at her face only. Ignore her curve. Just don't look at her hip or back or front. Don't focus on those and they will get blurry.
When it's the first few days of nofap, the brain creates hyper urges and make you relapse at any moment. So ignore the smallest triggers also.
Remember all relapse start with small triggers only.
Start again. Its a new month now. New beginning. I also did this mistake few days ago. Just start again.