season 1, nofap league ends today! see the winners!
I felt bad earlier light didn't win at the end. But its a childish mindset. He used to see world as just black and white. Good and bad. He didn't see people could be better. He wanted to create a world where there was no evil.
Ryuk did have a point when he said " If you eliminate all bad people, won't you be the only bad guy?"
Light wanted to be god. So yea he had mindset of god. But hes a human afterall.
I loved ryuk and the way he says "Huh!"







I 100% agree with Light! He's the best villain and he definitely makes a lot of sense. I support his cause, just like how I supported Thanos in Avengers and Richmond Valentine in Kingsman! And no my opinion is not at all biased because I love villains!
The joker from dark knight
Nofap showdown challenge season 2 date announcement


I watched deathnote a long time ago and I've forgotten a lot of it

, but I felt bad for light when he lost in the end and I was in full support of light for the whole series that dude was just awesome, I felt all this probably because I didn't have much sense back then to think this deeply about light's doing as @nofapstar123 did


.
a week completed,no mistakes this time, i have already done so many mistake in my past streaks!
Watch Tanmay Bhatt's Video of reviewing Deathnote



That Edit !
I was just kidding brother !




Flow me thoda jada bol diya sorry bro !
Chal tu bhi kya yaad rakhega


Kaisa hai bhai!
Sahi kaha bhai nahi yaad rkhunga!


Sab badhiya bhai ! Ab practicals hai bus usme lage hai,
Maine to kabhi dekha hi nahi lab 10th k baad, lab chodo maine to apna school hi nahi dekha ! (Dummy School)



Thats where i got it from… "huh"








Ohh man !



All this would not have happened if ryuk wasn't bored !


(Stole from comment section ; Youtube)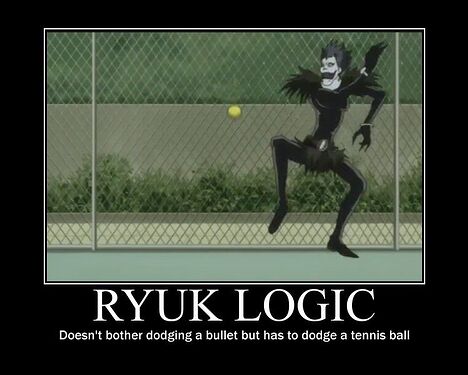 Yeah man,he wasnt afraid to dodge bullet but this made me laugh😂
Tanmay reacting to one punch man is gold





Another stole comment
2020: Corona virus
2021: ryuk gets bored
Where is his di*k ?
Best part !





lol i can't forget that reaction video
No one
Literally no one
My brain: MATSUDA YOU IDIOT!