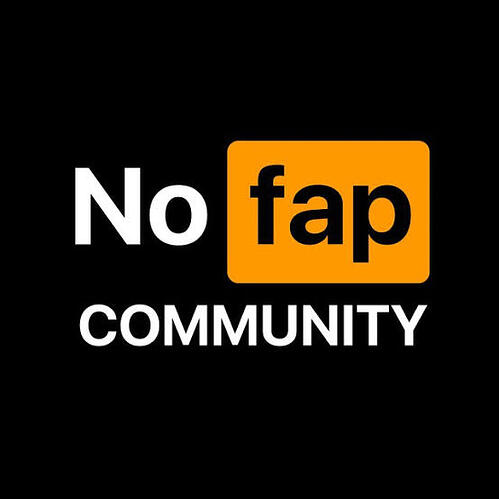 The month has arrived.


Every year thousands of people around the world participate in #NoFapSeptember, which consists of abstaining from addiction for the entire month of September.
It's a hardcore challenge, a whole month without PMO. Everyone is welcome, and my wish is that this forum becomes a community where we share our struggles and feelings on a daily basis.
The challenge will start on September 1st and end on September 30th.
To make things a little more interesting let's do permadeath (if a contestant fails once it's out of the challenge, hardcore as said).
The name of the warriors of this battle will be placed below:

#01: HealingSpade


#02: Purity11


#03: Yash21


#04: PowerfulNFPWarrior


#05: prothekter_aden


#06: Reaper097


#07: wick_op


#08: Leverage


#09: robertoyg


#10: Alex


#11: AlexanderDaGreat


#12: vigi


#13: M.ashraf


#14: sharmamayur387


#15: malang33


#16: ysub


#17: VK66


#18: TheBigSP


#19: VARAD


#20: Keats


#21: madhavbansal


#22: Ishant16


#23: Augustohh


#24: Mufasa99


#25: Forerunner


#26: kthesh


#27: erenyaeger


#28: BlackMagic123


#29: simba92


#30: sheamus


#31: sammeena


#32: vigi


#33: Green_Penguin


#34: fapstronautharn


#35: Deeepp


#36: Destiny


#37: Prox


#38: onahole


#39: stayfrosty


#40: adad


#41: someBody13


#42: piyushchandak


#43: aryanuwu


#44: sakshi11


#45: hellojaani


#46: ChristianMan


#47: Boasboss


#48: jetstream98


#49: Rab_J


#50: Ruffy


#51: sunnusaju


#52: STORY_OF_A_GREAT_LOSER


#53: valiant_warrior


#54: kausik


#55: wall-e


#56: Razz


#57: Samaranjay


#58: sinful


#59: RaZat


#60: rewiredretired


#61: Yakuza


#62: Vortexkicker


#63: achiver008


#64: Midoriya-Izuku


#65: lazy_af


#66: theWolf


#67: charka


#68: Karabo


#69: pingpong1


#70: ~Rahul308~


#71: RT2700


#72: Roger2Chauhan


#73: krutagna10


#74: Sherlock221B78


#75: Riky92


#76: Darb


#77: vedantshah005


#78: tmoe


#79: Sid2.0


#80: Desert_Rat


#81: tahmed


#82: Levi078


#83: sigma21


#84: basit3046


#85: Raina


#86: DrEnfield


#87: basit3046


#88: totto_rewire


#89: affi67


#90: roxor