To my favourite people


I know,
I am so irritating and uncontrollable sometimes that it becomes hard for you guys to handle my craziness and mood swings but still you people do it so well





Handling me is a very difficult task in itself yet you people do it without complaining about anything.





Love you guys with all my heart





Thank you for everything






- Your crazy best friend


@Samaranjay @Dean_Ambrose @anon65589122 @GOVIND-19 @Mitchy
IGNORE KAR SAKTE HO MUJE ADDAT HE

nhi pta chalega me bass aap sabko wish Kar du …
Good night!

Damn bro








. Why? Why?

.
Is this is your NOfap streak buddy?

…ok this is stopwatch timer set by you…

His streak is 50 days. Half century


. 950/1000 remain go @Stubborn why did you change your user name, stubborn jatti















.
Lol how you changed your username?
What's going on here

@Dean_Ambrose I changed it by that pencil icon.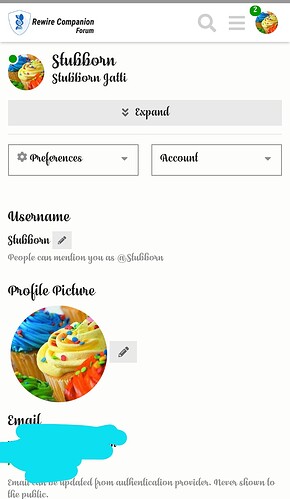 That's a back counting bro. @Samaranjay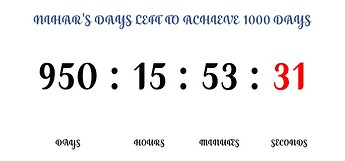 The reason why I changed my username to Stubborn Jatti @Samaranjay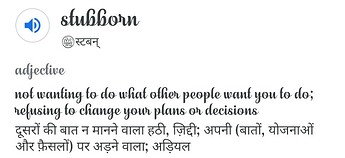 …___Some short 🥲 quotes…
–TOOT KARKE BHI HASS DE USSE KESE koi HARADE🙈
–TOOT KARKE HASS DETE HE ESE BESARAM HE HAM


–RISK KE UPAR ISQ HE PAR ME YE KEH DU ME HI RISK HU

aab aao

-DILL Kii KHAMOSI par Mtt JANA🥱
Kyuki RAKH KE NICHE

AAG DABI HOTI HE
–JADA KHUS REHNA BHI

bakwas he kyui Jada meetha khalo to muuu kharab hojata he

Feel this quote…

Listen… Dear frds
Don't use a person to… Forget another person…











Confidence
is nothing more than
believing in yourself,
and believing in yourself
is about doing the things
you once didn't believe
you could do.
Happy morning
And Happy Holi to all my Indian brothers




Doesn't jatti mean pubic hair in Hindi?
Btw congratulations on your half century broooo!!!











A century is next! Keep going dude!
Jatti in Punjabi means beautiful girl…Lol
Congratulations brother for Your 50 days streak !
You are on Fire !



Together we can achieve greatness !
We are all together in this !