So here it comes 2019, and with it the new year's resolutions.
I can see how the coming of the new year is motivating all of us. This 2019 I wont fap anymore, or This would be the definitive try are typic phrases on the moment of celebrating the new year.
I'm not an enemy of motivation and motivational dates, but just wanted to warn you guys. The coming of the next year doesn't make special this try. It will be like all the others if you still being like you was.
My message is not you are going to fail, its more like you could fail, and deliver your motivation and happiness to an external circumstance will make you to depress if you fail. Its because that you can fail that you have to move on and get the work done.
If you want this time to be the successful one, get up and do what you have to do. But dont make responsable the external stuff. Change This year wasn't the right moment, it could be the next for Now is the best moment.
Thats all. Special thx for those who make challenges for everyone and for the admin. You do a great work.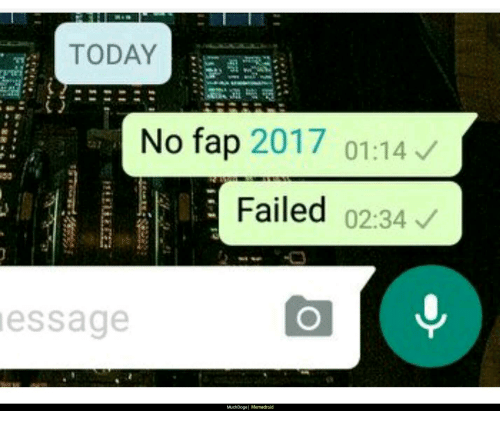 Want add me?: 65feff