Still waiting


. No worries though, take your time.
I am not seeing any results mate
Where is it?
Oh man

, here I even forgot that this challenge existed.
What's up @ysub ? How have you been doing?
Very sorry guys…these past 4 days were too rough and tight for me to handle… results are on the way… i request u guys to extend ur patience till tonight please

I'm sorry dude… You took the place of my character, and I was doing really, really bad. Sorry that you didn't have a fair chance.
No worries dude , have your time
I will be waiting
No problem dude… Just focus on the triggers and eliminate them, Don't be so hard on yourself and enjoy the healing process!!!
All the Best for your current streak​:+1:


And STAGE 2 Results are: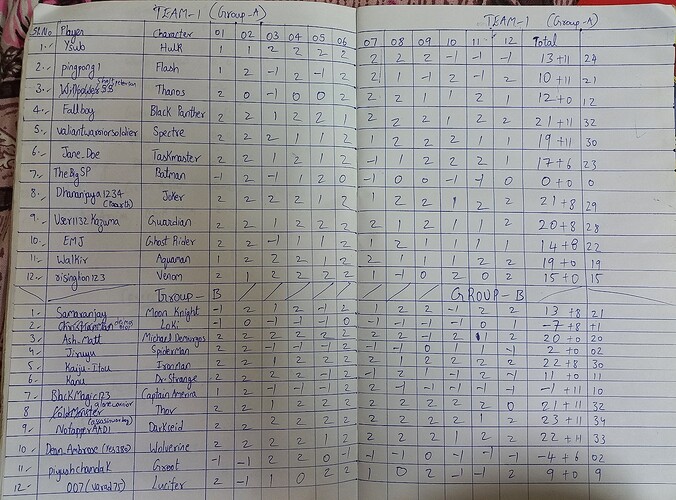 Qualified Stage 3 participants list will be anounced tonight along with rules.
Any corrections please notify me
Bro I think I haven't relapsed for 40+ days then how there are negatives .
34 , hell yeah





@ysub I think u forgot my sharing code
qd4amm here it is
1 June 2022 Is the last time I relapsed
That minus is a mistake
Are you giving me some extra points for round 1 as I didn't relapse then either??? @ysub
Ur Stage 1 relapse is shown with minus bro
Stage 2 score is added in "total" column.
Stage 1 + Stage 2 score is shown beside it.
So this is not stage 2 resulta ??
Mix bro


Ktzgkzmgzmgzlyzkgz
Qualified players for Stage 3 from Group A:
Congrats players… All the best for STAGE 3