Are u guys ready for season 3?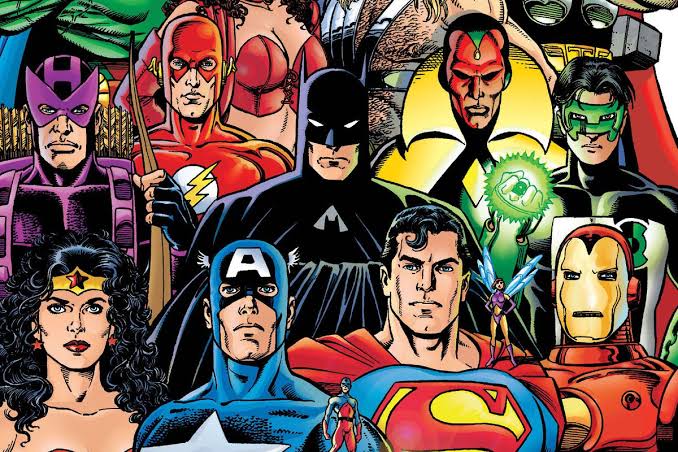 Storyline of Season 3:
The epic battle caused by "corneator" between Marvel and DC troops ended after a vigorous bloodshed. But the war isn't over yet… "corneator" is still opening the door to many more guests from multiverse. Peter Parker's formula made the "corneator" blast proof but Batman failed to make it accurate enough. Though two groups emerged victorious (season 2) they are still fighting this senseless war with the incoming guests…
The season 1 "semi finalists" of Earth 3605 finally reached the spot and observed everything from distance. They are now the only sensible super heroes on earth 3605.
They contacted the "semi finalists" of 365 immediately. They all concluded that the only way to stop all this mess is by destroying the "corneator". And the only capable persons to do it are the MODOK of Earth 3605 and THE BRAIN of Earth 365 who were arrested.
MODOK and THE BRAIN were thus released by them and were explained the reason for their arrest. "Semi finalists" urged and motivated them to destroy "Corneator" as they were the only capable souls to do the assignment and to which MODOK and THE BRAIN agreed.
But then few "Semifinalists" argued that the "Corneator" shouldn't be destroyed altogether but should rather be altered i.e. its effect of making heroes go senseless should be stopped. They claimed that its a good thing for multiverse portals to exist as it can give people opportunities to meet their lost ones. This sudden shift of thinking caused huge argument and eventually divided them into two groups.
Group A: They believe that the "corneator" should be destroyed altogether as it makes heroes fight in senseless battles. They also believe that multiverse portals should not be used to alter other universe's timeline. They acknowledge the threat of such portals being raided by super villains.
Group B: They acknowledge that the "corneator" is dangerous as it makes heroes fight with themselves but they belive it can be altered to stop that. They believe "Altered corneator" could be used to end grief caused by lost loved ones multiverse-wide. They also believe that the exchange of knowledge & strength could actually erase the bad powers at the level of multiverse!
The incoming guests heard over them…and chose their respective sides.
And the fight began…the victorius will get MODOK and THE BRAIN into their custody and gets their purpose fulfilled.
Now do u support Group A or Group B?
Visit season 2 opening post for previous Storylines.
Visit Post 2 for Scores
Visit Post 6 for STAGE 1
STAGE 1 RULES:
An individual duels with every player from other team, for three days in round robin format.

During the duel period the most basic task is ofcourse to maintain no PMO.

+1 points to the winner and -1 points to the loser.

+2 for each if its a tie.

0 points to each if both fails.

During the entire challenge all relapses to be shown, by resetting ur counter/timer. Or by texting me personally/in this thread. By failing to do so you are cheating not only me and others but also urself.
All the best soldiers.