I just came across something I think applies to me and how I am.
The mental disorder is called learned helplessness. From most of my posts I believe this I very accurate about me.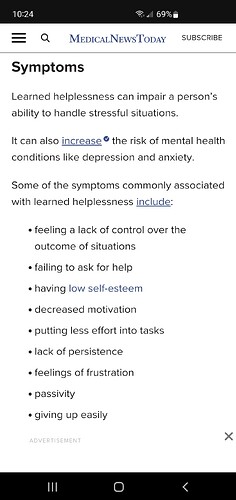 Regardless of how you feel towards my posts and situation, I need a discussion about this.