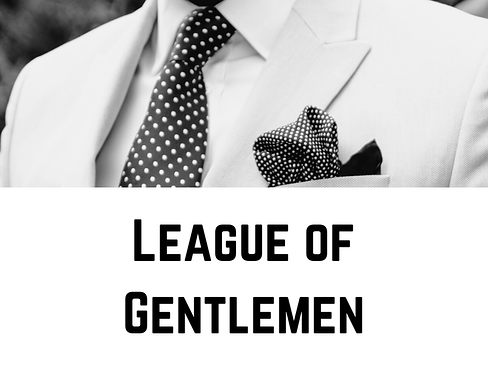 This challenge is for those struggling to get out of the single digits on their streak, those (like myself), looking for motivation to break out of the early cycle of relapse.
It is a very simple challenge with four basic rules:
No porn, masturbation or orgasm for 18 days (if you are married and trying to have children, sex is allowed).

To join your current streak must be in the single digits, days 0-9.

To stay in the challenge you must, obviously, not relapse and check in every day if at all possible to keep us updated on your progress. Please be honest with yourself and everyone here.

Once eliminated you cannot join this challenge again until its next iteration. This is to discourage any ambivalence about your streak - if you relapse you are out (but please do join a different challenge).
I will personally congratulate everyone who logs in their 18th day and add them as an active member of the League of Gentlemen where they will be listed even in subsequent seasons of this challenge as long as they maintain their streak. This is to provide motivation even after the challenge not to relapse.
Advantages of Membership in the League of Gentlemen:
• Members who maintain their streak will have the satisfaction of being true to their word, ideals and commitments. They will prove themselves to be chivalrous, courteous and honorable men.
• All members will also receive an insignia next to their name weekly and monthly as long as their streak is maintained, along with a mention in recognition of their achievement.
To apply as a candidate, comment with your sharing code and current streak
That's it. I hope everyone who joins does so with full seriousness as I would really rather not eliminate anyone.
Let's do this!
| The Candidates | Status |
| --- | --- |
| keats | |
| nofapstar123 | |
| jason_wikky20 | |
| Hoaxboy | |
| totto_rewire | |
| tanmay_ck | |
| Freeman1234 | |
| afsalvk | |
| Rohit_114 | |
| Yahya900 | |
| aneeque444 | |
| sam_97 | |
| edistoretto | |
| Yash24 | |
| Alpaco | |
| ayushbantaiji | |
| MarcinhBR | |
| Reaper097 | |
| s123 | |
| Emma4betterdays | |
| assh | |
| pogerijo | |