Posting to keep this group alive.
You can also post your experiences, benefits, etc. for this purpose

… Will be really helpful for everyone here!
That's so kind of you brother @RoadToFreedom. But there are individuals here who are much superior than me and have higher streaks. I'm still struggling to make any mark. I'm a nobody. But I post often in my dairy, I can answer your questions there.


You're no nobody bro, you've made it to the top 1-2% of people in this community. You're a winner - a champion. People here are looking up to you





Thank you brother. @Forerunner
Won't let this community down.

I invite you to join this group and participate in this Race …Race will be started on 15-11-2019
Hi everyone
It seems I belong here now
Congrats again bro. @anon71181179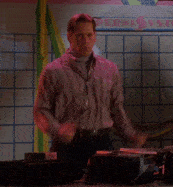 Its Party Time.
Now i've three star
I wanna join too
My sharing code
gsdye7
Who will start LPS 6 match?