I FAILED, BUT I WILL RISE AGAIN
This is not to mask my failure but to appreciate my own honest efforts
I see man, I also need support, would you like to be my accountability partner? I have been struggling for a while now… 16712f, your code?
Should I delete my comments from your diary?
@gunsblazing
No. Not required.
If I feel that something should be deleted, I will tell you .
If you like , you can PM me.
My desire is to make this diary as good as possible
The above post was deleted as I had posted it in a hurry due to some problems.
From the Next time , I will make sure that I write something of good quality content , after proper planning.
Whatever helps you, do not over think your diary right whatever comes on your mind

It has been a lot of days since I had posted the last diary entry. Obviously , I was not a successful in life. I was in terrible relapse phase and 1st time watched P. My health has become worse , and mind corrupted.
I think I must make a positive diary entry regularly. It will atleast help me stay positive and enthusiastic.
From today onwards , I will make sure , I write something good everyday!
Today , I will write my relapse phase experience and promises to my life and goals !
Whatever happens , happens for good , if one has got the right perspective and the ability to learn from one's mistakes in past.
Black and blue I crawl along !
Wretched of what now is gone !
Back to you to fight another day
I will GO
ON and ON and ON and ON !

I quit PMO
See , My father is not so rich !
I don't have a bungalow like this
I don't have cars like this
Im not as good looking as this
Im not as genius as this
PMO is a synonym of Laziness. All lazy people aspire pleasures and no hardwork
So , all I can do is to quit PMO , stop fapping
I have to work hard. I have to struggle to survive . I have to build up my career.
My father is not so rich that I can depend upon him for my entire life .
I need to create my life through struggle . A life worth living. NOT ILLUSION , but in REALTY !!!
If I don't know the value of money , I have NO RIGHT to waste it !
After estimating the amount of internet data pack , I waste on PMO stuffs , everyday , I found that every month I simply carelessly waste Rs. 300. Its too much for a middle class family. Atleast , you can buy a good book or novel , that can help you grow, mature and develop your intelligence

My father invested a lot in my JEE preparation , over Rs. 3 lakhs in a nation wide reputed coaching . I was careless enough in my studies and got lost in the world of illusion of PMO. Finally I ended up wasting all the money. I secured a rank of 3000 , which makes me ineligible to get admission in top IITs of the nation. Whereas , my genius friend , who worked hard , whose father invested only Rs. 2000 secured an AIR (rank) of 30

There is so much of regret and self hatred that I wasted the hard-earned money of my father. He is ashamed of my failure.
Had I been a little serious, and left the addiction earlier , I could have made him a little bit proud today.
In one line, who spoiled your career?
PMO

Health is the greatest wealth !!!
OMG. what PMO has not done to my health .
Presently , Im suffering from musical hallucinations, urinary infection , may be kidney damage , serious back pains , excessive fatigue , and loss of interest in almost everything. Moreover , my genius brain has become a dumpyard with all the useless videos, images and fantasies
Everyweek , my father used to bring home fruits like grapes , cherries, pineapples , sometimes melons and mangoes , to provide good nutrition , so that I stay fit and perform well , in exams , and what I did was carelessly spilled out everything , A GREAT INSULT to my father, indeed

Im just a living ZOMBIE. I have lost my brain. Im just running after pleasures mindlessly. I have lost reasoning powers.
With tears in my eyes , shame in my mind and regret in my heart , I will finally quote -
Wasting money is Nothing but absolutely an insult to my father who works day and night to support me.
Some pics , i got on net.
Sacrifice made by your father
Parents' money
Never do anything that hurts your parents as they are Real GODs in disguise .
Quit PMO
People never change because they are under threat or under duress. Never. They change because they see something that makes their life seem valuable enough to start moving toward a life worth living.
Kaito Kid opening song 1 ( Japanese )
Arikitari no mainichi sa" tte akirameru you na hanpa janai yo
Yokoku nashi no toraburu datte taikutsu yori mashi demo Day by Day
Ato dore kurai?
Ima sugu yamechae nazo kake no jimon jitou
Donna konnan koukai datte
Koete miseru nda tane akashi wa iranai
Ano sora he to habataku owari no nai emotion
Supiido agete gungun maiagaru motto motto takaku
Ready!
Miseru yo kagayaku tobikiri no iryuujon
Te wo nobasou oi tsudzukeyou
"Kimi no matsu sekai" he
Translation- ( English )
I'm not another lethargic person who settles for the idea that it is just another day
Even unexpected troubles would be better than suffering the monotony day by day
When can I set off ?
Stop wasting time trying to solve every last riddle in your head
All the regrets and obstacles , I face
I will overcome them on my own , I dont need you to lift the curtain
Take a leap of faith into the sky on wings of limitless emotions
Go faster , journey farther, soar higher and higher than ever before
READY!
So lets extend our hands and keep up the pursuit
to the world you wait for !
The song indeed inspires us to leave the addiction
Don't settle for the idea of PMO , like any lethargic person thinking that its just another day. Value time
Unexpected troubles of an adventurous life are far better than suffering the monotony of the day due to fapping , sticking to the same sets of useless boring fantasies , knowing well that they don't lead you anywhere .
Just start. Make your life worth living. Set off. Leave your comfort zone. Do the impossible
Stop wasting time , being in the labyrinth of addiction
I can overcome all the obstacles and regrets on my own. I don't need you to do my job. I can and I will.
Go faster , journey farther, soar higher and higher than ever before. Push your limits. Discover your hidden unexplored potentials . Do miraculous. Be the best… Don't just get stuck to the monotonous idea of PMO. See the big world outside ! Try new things. Acquire New qualities and abilities.
RISE HIGHER AND HIGHER AND FLY IN THE SKY OF FREEDOM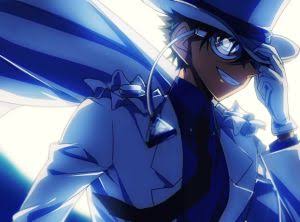 Day 2
Living Life is like a Driving a Car. The rear view mirror is just to guide you. But , if you look at it long enough , you will crash ahead.
Take lessons from past , but don't repent retrospecting it. Look ahead , for you may miss something good in future
Never forget POKER FACE. Don't be excessively happy or sad. Neither be overconfident, nor under-estimate yourself. Just keep smiling , whatever comes in life ; whether Day 2 or Day 90.
JUST GIVE YOUR BEST , YOUR 100% EFFORT
When you have this attitude, you will SUCCEED , and do the IMPOSSIBLE !!!
Today , I promise myself a fap-free July !
Life is all about choices. Everytime , you are free to choose to be lazy , and idly pass the time and die, or get out of your comfort zone , work hard , with determination, dedication and enthusiasm , and ENJOY ,and LIVE LIKE A HERO
Ladies and Gentlemen !
https://weheartit.com/entry/171686259
Completed 7 days of NOFAP after a relapse phase of 1 Month.
Well done! Keep going! Break the cycle!
Have a happy and a great brithday.
Happy Birthday, Fellow Fapstronaut and Fighter!