Help me ! Help me !! Help me!!!
Presently I have strong urge.Help me to overcome this.And give suggestions.
Thanks.
Do u want to go back to that filth ???
If yes go fap
Get distracted. Go somewhere else. Do something. You know you won't be happy after doing it. It's not worth it
Read this post made by @Tagore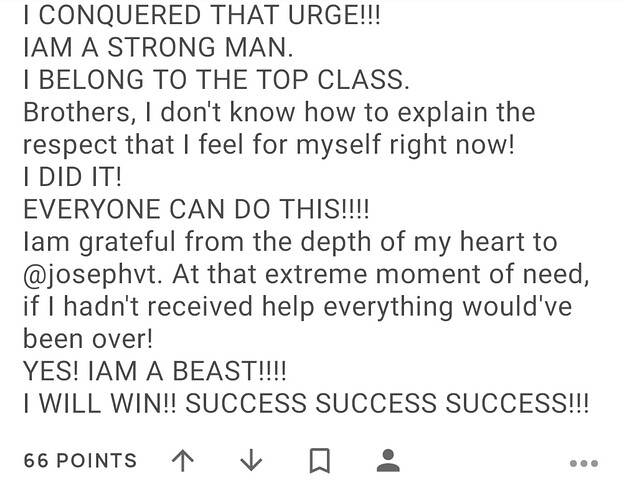 So now I decided I will not fap.never ever I will not let come those thaught.
Yaaaayy
We've got to party now! Let's do a little dance!
〜(꒪꒳꒪)〜 ♪┌|∵|┘♪
I'm really happy for you :D.
This topic was automatically closed 30 days after the last reply. New replies are no longer allowed.